Daddy Dante's mashed potatoes
18 March 2021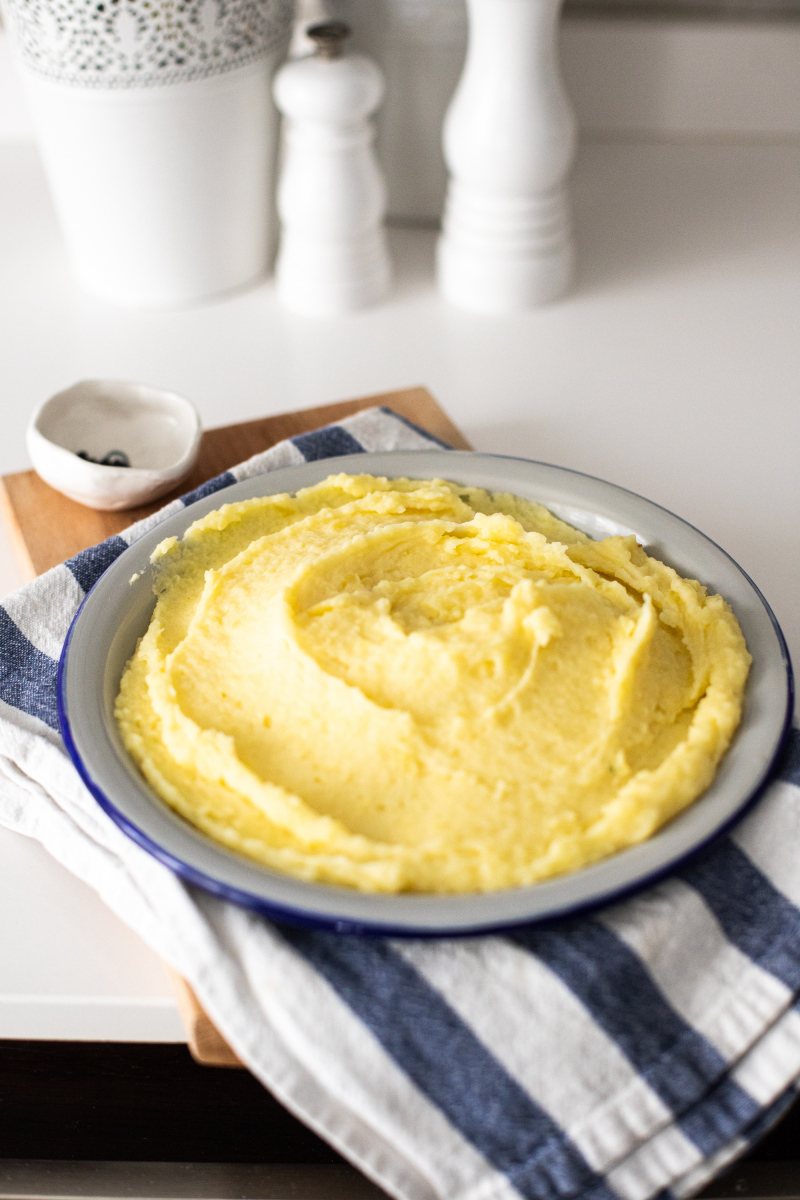 Ingredients
Yellow flesh potatoes, 1 kg
Butter, about 40 g
Milk, about 200 ml
Salt and pepper
A pinch of grated nutmeg
In the riot of Zeppole (fried donuts with cream) and stuffed Bignè that you see on social media on St. Joseph's Day to celebrate fathers, I just don't see anything that reminds me of mine.
The zeppola is a fried dessert now eaten also in Northern Italy now, but it does not belong to our tradition and I cannot even say if there is a Venetian dessert dedicated to this occasion.
And if I had to think of a dish that identifies my dad, that's mashed potatoes.

In my family it has always been prepared by him, for no particular reason: he has never been a cooking dad, even if he is a handyman in anything else, from wall painting, gardening, plumbing or blocked drains emergency helper.
He has no problems cooking himself a plate of pasta, but preferably the sauce must be ready ... he heats very well, he knows how to recover bags of frozen meat from the freezer (on which my mom does not write specifics usually) identifying what they contain and is a skilled preparer of moka coffee and latte, but I wouldn't call him a cooking enthusiast.
For the purée, however, it is different: it watches over the cooking of the potatoes, complaining if they crack on the skin because it risks water entering, ruining the pulp, then drains and peels them still hot, as it should be done. He passes them to the potato masher and puts them in the pot with the rest of the ingredients, beating vigorously with a wooden spoon to remove any potential lumps.
And he always gets a thick but not compact puree, soft, perfect to accompany any juicy dish, from octopus in tomato sauce to meat roasts with its sauce.

I'll try to tell you his method, but I can't guarantee he doesn't have any secrets.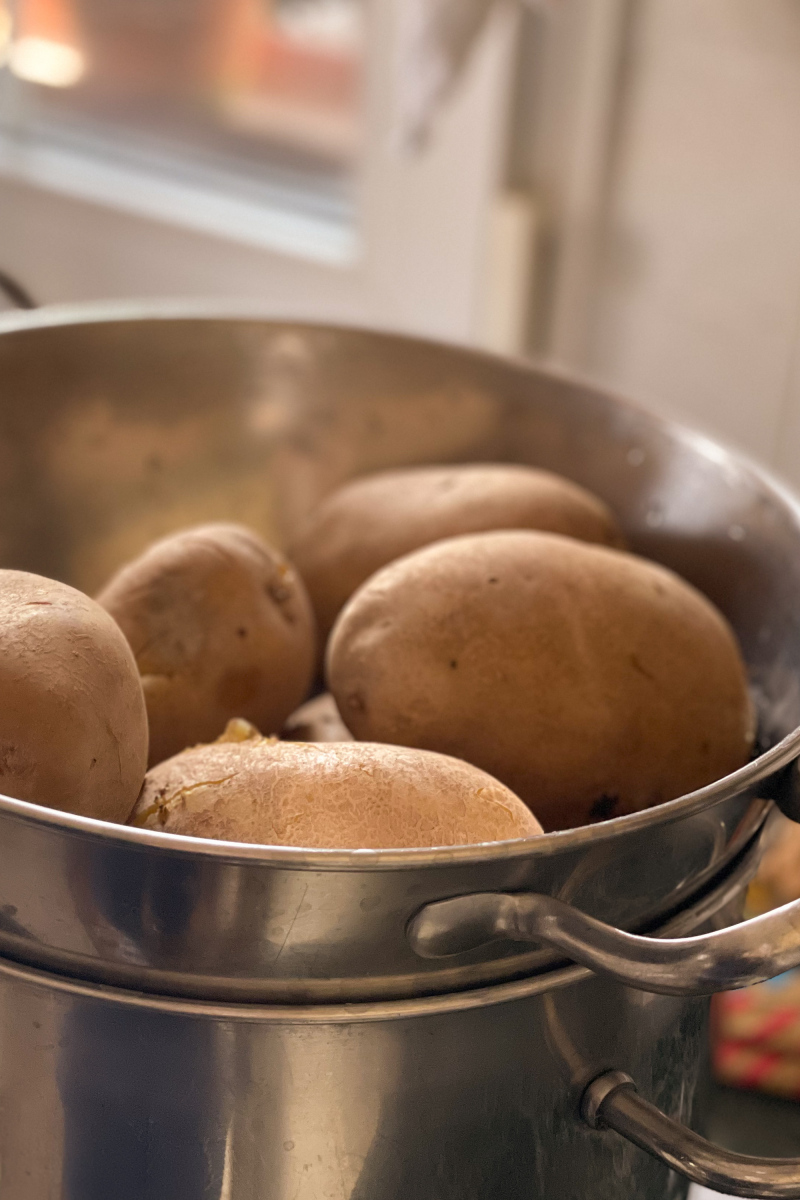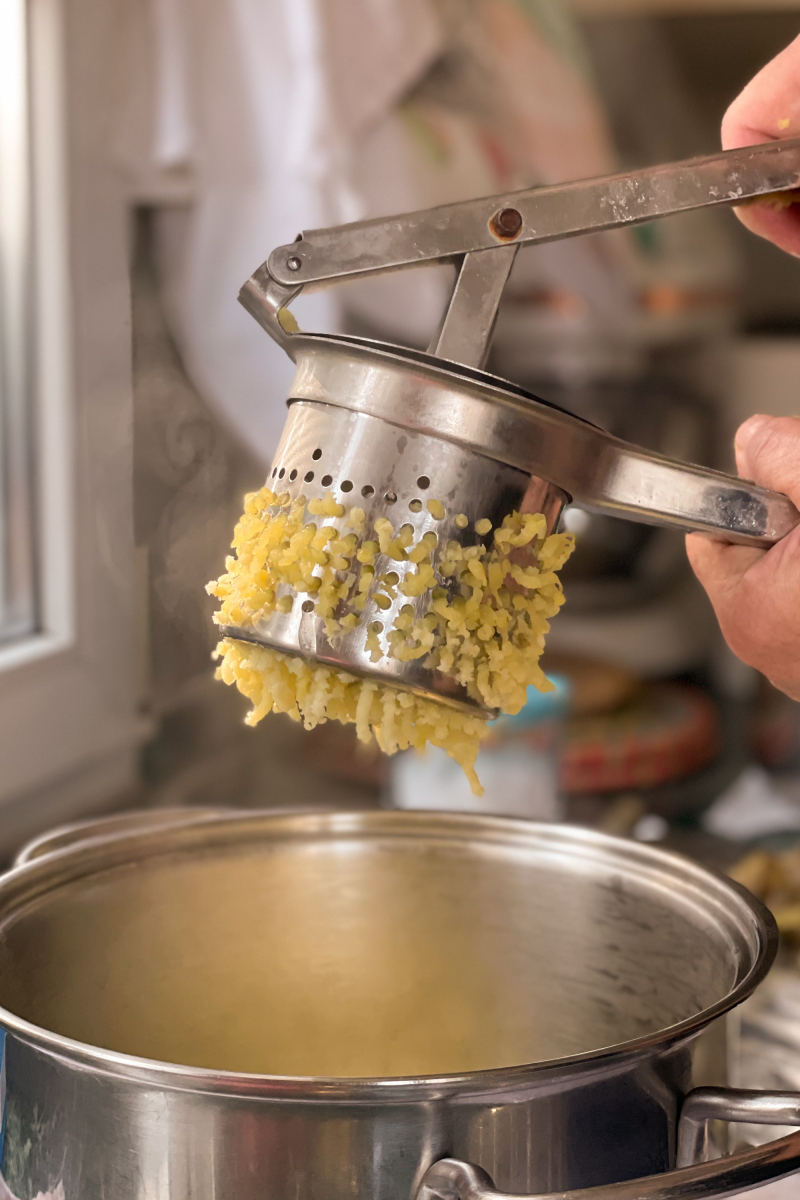 Steps
Wash the potatoes with their peel thoroughly: place them in a saucepan, cover with water and boil them until completely cooked, then drain.
Let it cool a little otherwise it will burn you then, still hot, peel them and pass them through a potato masher, collecting the pulp in the pot you will use for the purée.
Season with salt, pepper, two generous grating of nutmeg and butter.
Start stirring vigorously with the wooden spoon, adding a little milk at a time: it may not be used it all, adjust the density by checking that it is creamy but do not overdo it otherwise it will be too liquid.
Serve hot.


If you want to make lactose-free puree

My sister does not tolerate delactosed butter, so when she is there we use non-hydrogenated margarine and the flavor does not lose if the potatoes are good. Instead of "normal" milk, you can use delactosed or rice milk. I do not recommend using almond or soy milk, as their flavor would modify that of the puree.


If you want to enrich your puree

If you want a richer puree, add a couple of tablespoons of grated parmesan and mix well. Sometimes I like to chop fresh parsley in it, for an aromatic touch that fits good.