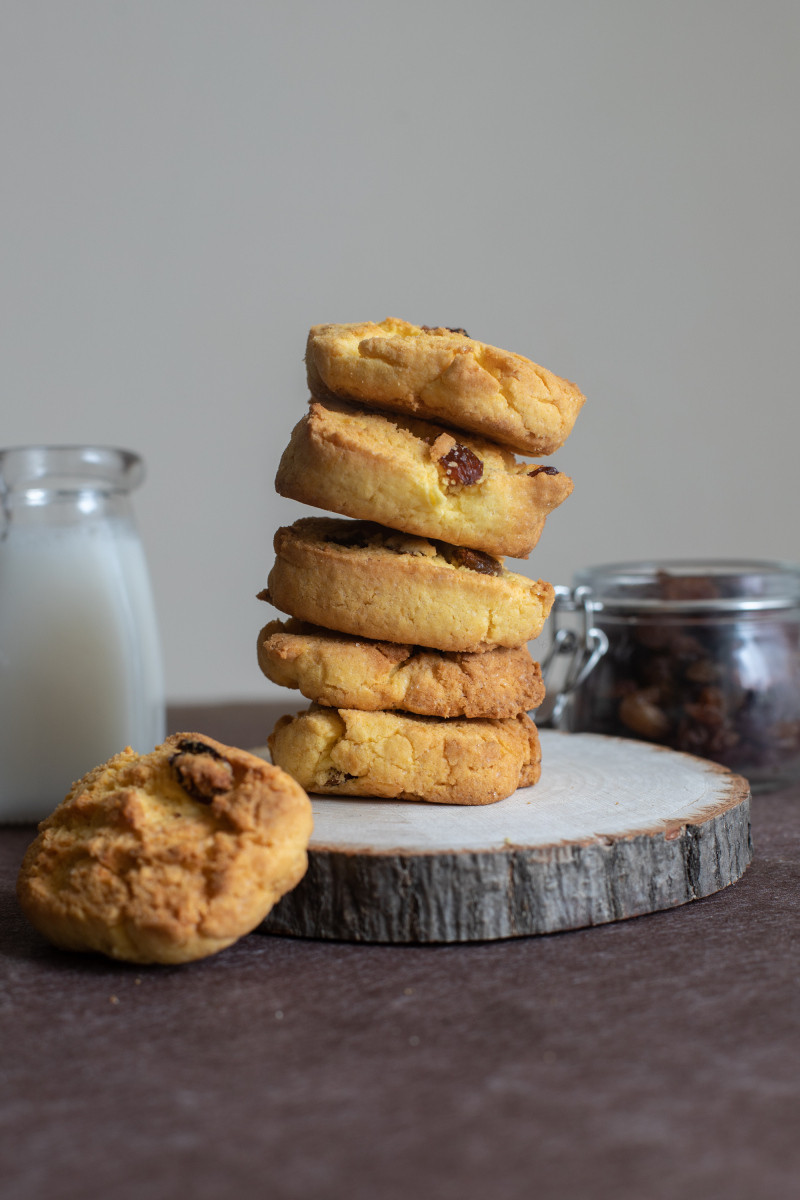 Ingredients
125 g of raisins
A quarter of a glass of dark rum
250 g of corn flour
125 g of type 0 flour
2 egg yolks
1 eggs
100 g of butter
100 g of powdered sugar
Half sachet of baking powder
1/4 teaspoon of salt
Ok, let's do it. Do you remember the sound you play to mimic the mosquito buzzing?
That "zzzzz", I can see you are already trying: soften a little bit the first z, hissing, blowing between your teeth while you make that sound.
There you are: that is the Venetian way of pronouncing the z and now you will know how to correctly name (and ask in a pastry shop) the zaleti.
They are so simple that made them at home will give you satisfaction: these small bites are prepared with corn flour, an ingredient that is very common in Veneto and an important part of our diet, as the polenta that accompanies so many stewed dishes.

The best choice is a flour with normal grains, the one for polenta will be fine: under the teeth you will find them crunchy and together with the butter used will give a unique fragrance to the biscuit.
But I prefer to prepare them with a finer four grain: the Fioretto, intermediate, is the one I use most often, but if you think the feeling of the grain is not for you, choose a Fumetto, which is very fine grinding and more commonly used in desserts.

Zaleto, or zaeto, is for the golden yellow color: yellow is called zalo, always with the hissing zeta, in Veneto.
I was a little disappointed to see very different shapes and medium-large sizes in some windows of Venetian pastry shops, because to me the tradition wants them small and suitable to be swallowed in one bite. Do them as you please, I will tell you now my method.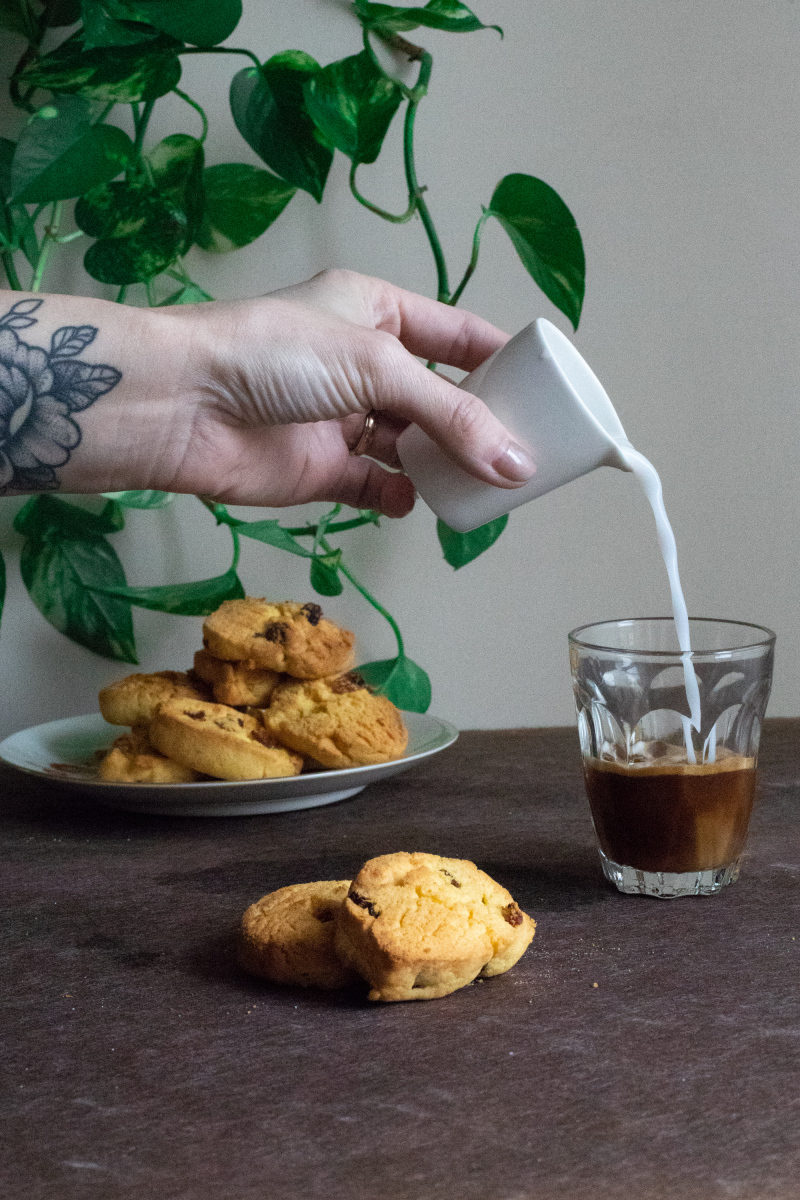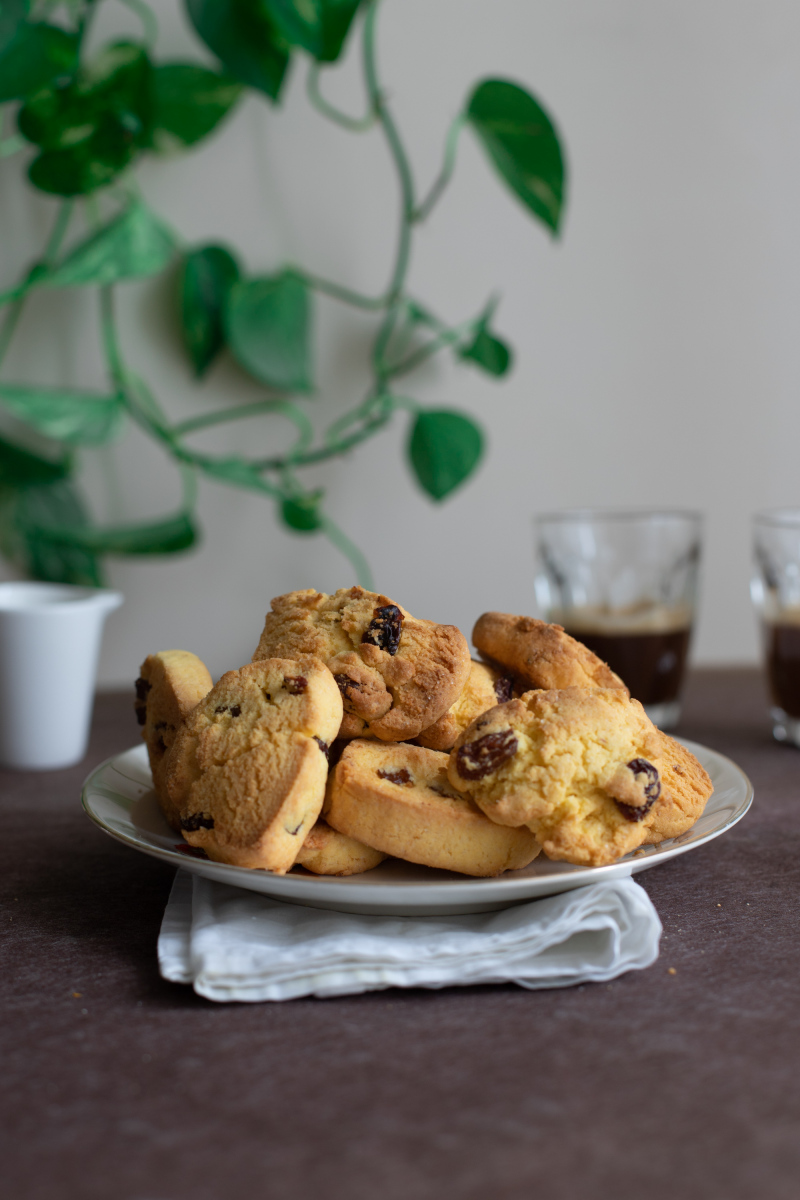 Steps
Soak the raisins with rum and a glass of warm water.
Extract the butter from the fridge.
Wait an hour before starting the recipe.
After this time, in a bowl mix corn flour, flour 0, baking powder and baking soda.
In another bowl, mix the egg yolks, the eggs, the softened butter cutter into small pieces, the drained and squeezed raisins, sugar and salt.
Add the powders to the egg mix and knead until the mixture is smooth.
Roll it in a cylinder shape with a diameter of 3 or 4 cm and with a knife cut into slices.
Place it on a baking sheet covered with parchment paper, bake at 170 degrees for 20-25 minutes checking the browning.
Before removing them from the pan, wait for them to cool, otherwise they will break.

NOTES

If you want to make the recipe in a gluten-free version, make sure that the individual ingredients at risk are certified gluten-free and have the wording or the crossed ear on the package.
In this case, 00 flour you can replace it with rice flour: also check that the ingredients at risk do not contain gluten.