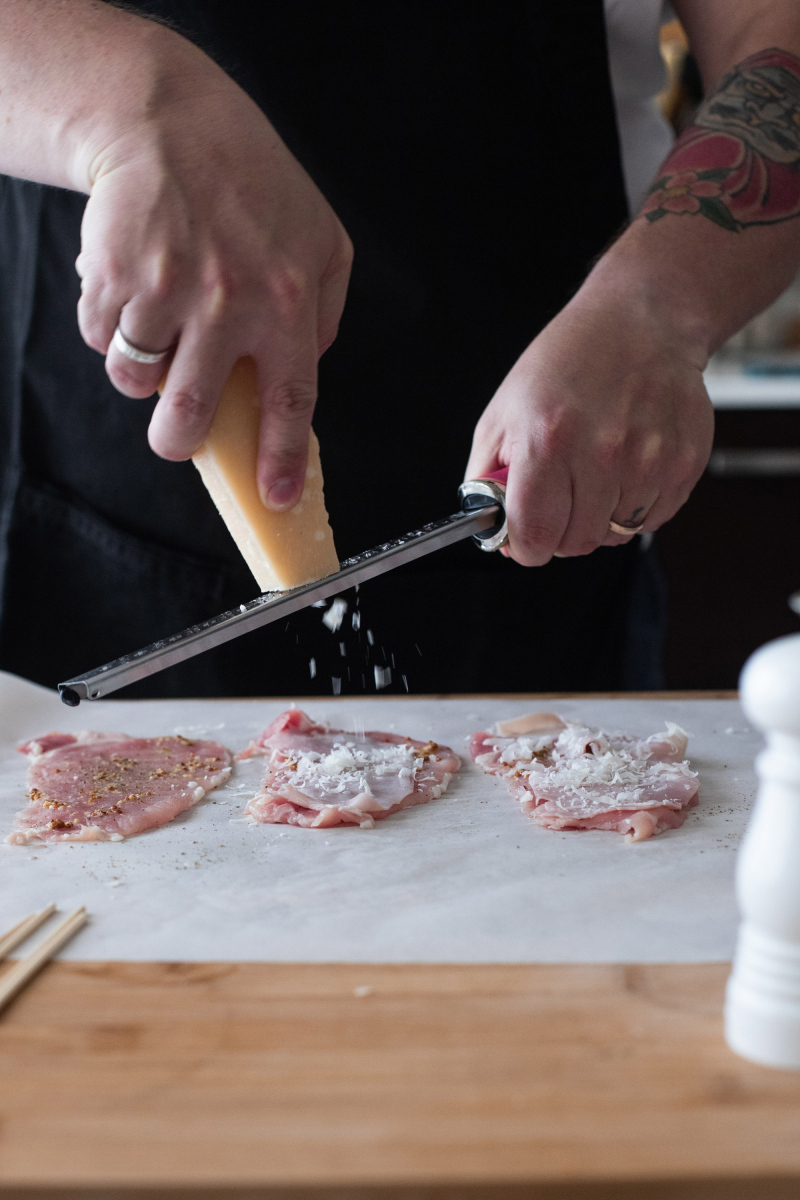 Ingredients
12 thin slices of pork loin
salt
Freshly ground black pepper
3 tablespoons of mustard
12 thin slices of ham
50 g of grated Parmesan cheese
Extra virgin olive oil
The time has come to light up the barbecues!
This year the first time was dedicated to the first birthday party of my blog: after weeks of bad weather we were lucky enough to be able to eat outside, and it was a nice thing because we had invited many people and inside the house it would have been less pleasant.
I prepared a kitchen trolley with cutlery, napkins and glasses and Matteo added a temporary table to the garden table to make room for all the dishes of good things that my friends brought and which I prepared: covered everything with a beautiful large white tablecloth, the table really looked like a banquet table. My bonsai olive tree in the middle completed a some kind of country chic look that was what I wanted to achieve.

Despite being really hot, Matteo lit the fire and grilled ribs, sausages and slices of polenta: it's a classic Venetian mix, which includes cuts of meat that are easily eaten with hands and sausages that, both in the classic form and in that of salamella, everyone likes them.

My stoker, however, likes to experiment and never misses a chance to grill a good Florentine Steak as it should be, or less unusual cuts such as pork fillets or picanha, a pleasant recent discovery.
So we set ourselves up for this summer to prepare something different from the usual, letting ourselves be attracted by some books on the art of the grill that we took over time or by some sudden inspiration in front of the butcher or fruit and vegetable counter: these rolls were really a pleasant and delicious discovery, with a touch of mustard and the softness of ham and cheese ... the important thing is not to cook them too much otherwise they will dry out!

NOTES

Serve them with soft bread or better with pita, which is a soft and also moist bread. You can combine sauces based on mustard or mustard itself, but even a spicy tomato sauce goes well with it.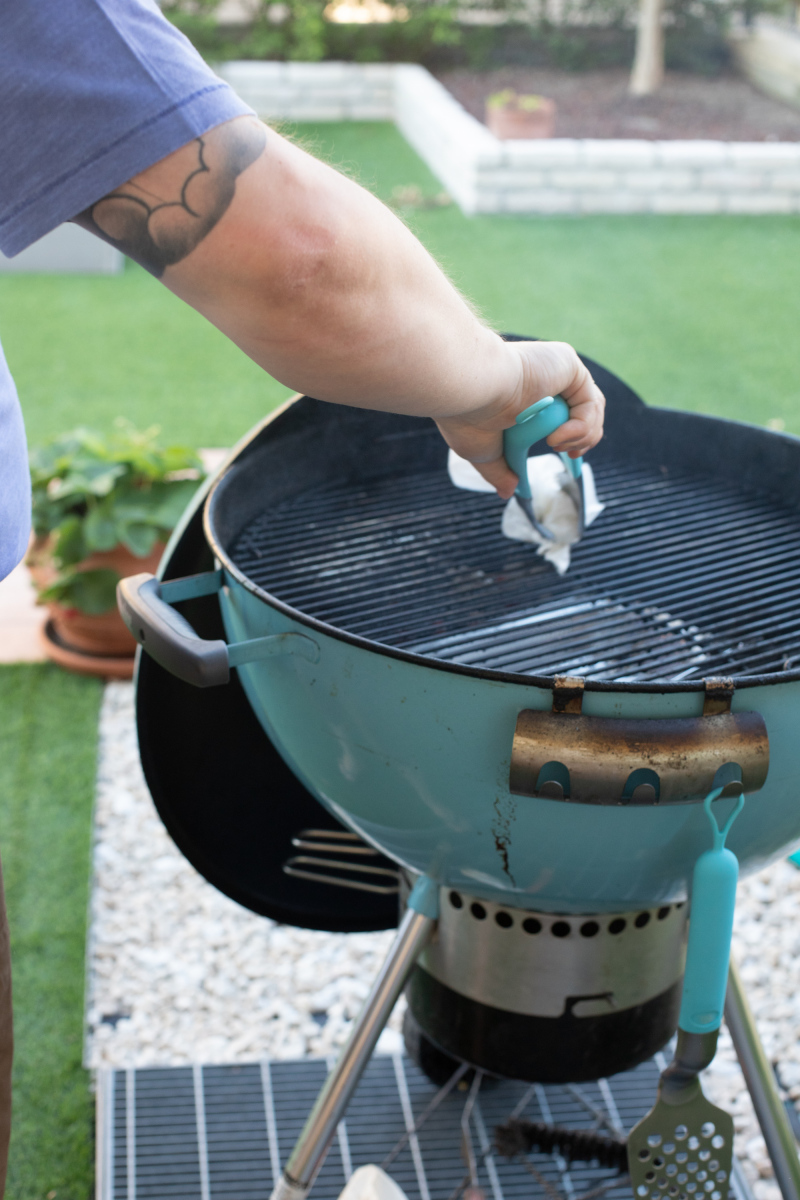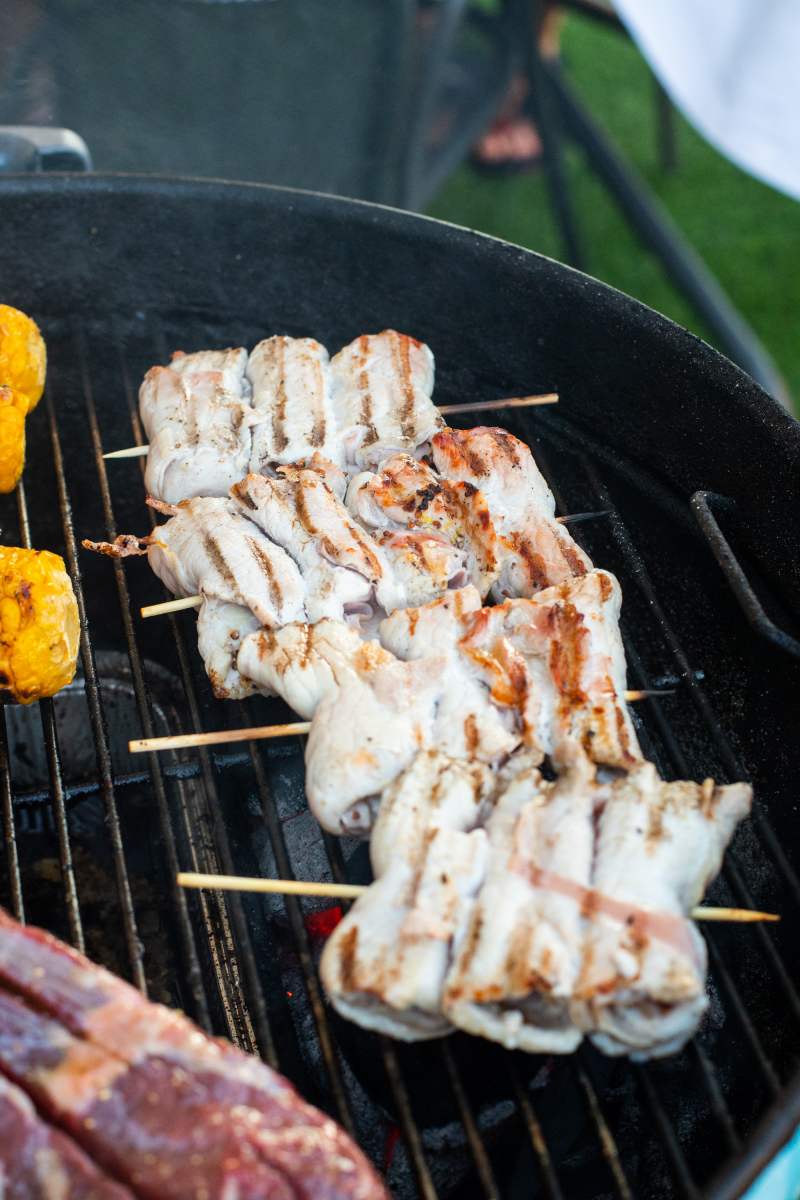 Steps
Lay the pork slices on a cutting board and if too thick, beat them with a meat tenderizer, between two sheets of parchment paper.
Season them with salt and pepper and spread over a small amount of mustard.
Place a slice of ham and sprinkle with Parmesan.
Roll up tight and thread 3 for each skewer, then let it rest in the fridge for 2 or 3 hours.
Return to room temperature before setting on fire.

When the barbecue is ready to cook, place the skewers on a direct fire and let it grill for 10 minutes on each side.

Serve them hot!