Olde: Valeria's biscuits.
24 November 2019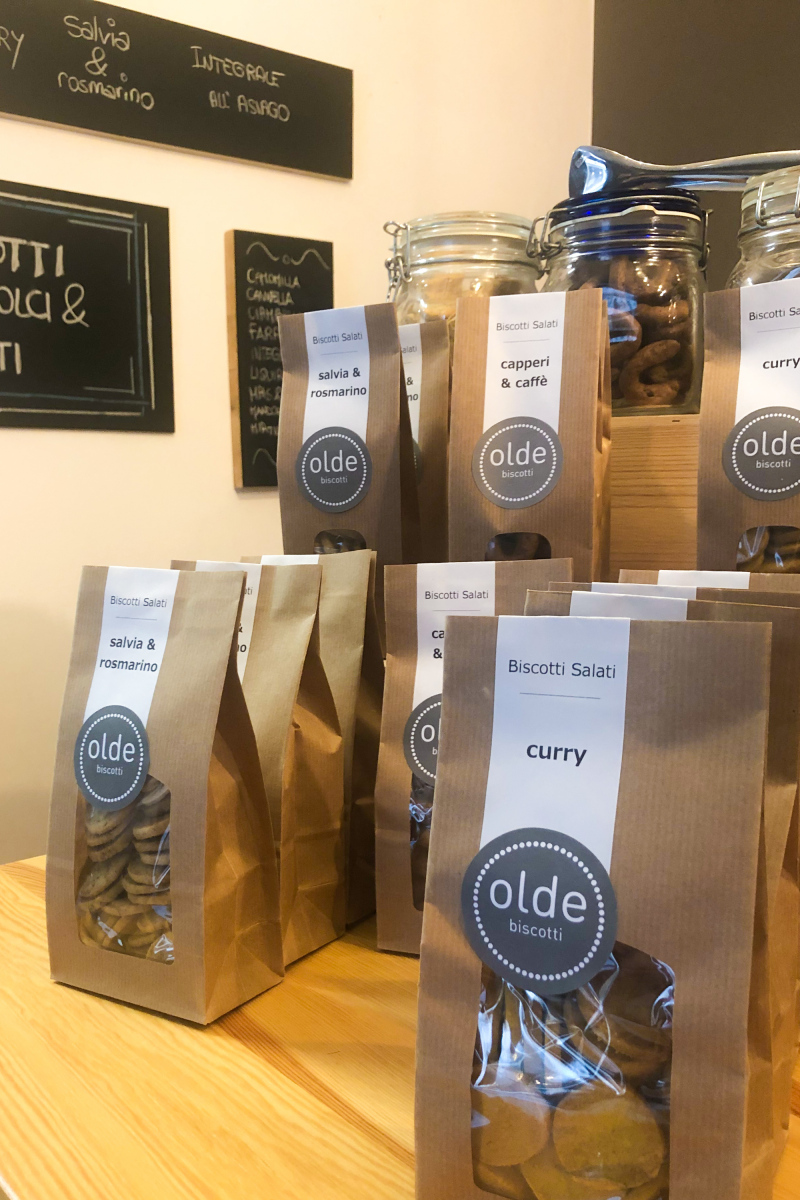 If I try to smell the air intensely, like cats do, I can smell Olde's perfume from my house.
I discovered the presence of this sweet and savoury biscuit workshop since I lived in Longare, a small town that still allows you to live in the quiet of the countryside with all the convenience of being close to the center of Vicenza: in this small shop, Valeria produces biscuits using laborious gestures, with due respect to a bizarre dough as only the pastry can be and with particular care in the choice of raw materials.
In fact, for his recipes, Valeria uses stone-ground organic type 2 wheat flour, organic eggs from free-range hens, high-quality butter and the difference is felt, starting from the persistent sweet scent that lingers in the air of her shop and then from the reaction of the mouth, fragrant and so home-like as to make palpable a craftsmanship and completely manual work.
Valeria is a former accountant who has found her professional satisfaction in the world of pastry making, first as an employee and now as owner of Olde, even if after all she is so perfectionist that she is never satisfied with the results obtained: we chatted a bit together because for Christmas this year I have chosen to tell you about some venetian realities where, with courage and passion, women have put all their professionalism and future work.
And this is just the first of the places I went to poke my nose: this girl with sweet and cheerful eyes has chosen to specialize in biscuits because they remind her of those moments when she was a child when her grandmothers ("Olde" is the diminutive of Valeria's grandmother neme, Olderina) offered one as a snack, as a cuddle, as a cure. I asked her if she has a favorite biscuit, but like a mother with her children she couldn't and wouldn't answer me.
In addition to classic and always appreciated flavors such as almonds and cocoa, cinnamon, corn flour and raisins, we find the most innovative proposal of whole-grain savory biscuits with curry, or cheese, or scented with sage and rosemary.
My advice is to remember Olde cookies for your Christmas gifts: the quality is very high, the taste is delicious and the packaging is modern and beautiful to offer.
You can find Valeria:
- on November 30th and December 1st at the Christmas Bazaar in Palazzo Trevisan Mion (University Center of Via Zabarella 82 in Padova)
- on December 15th and 16th, at Opus market in Villa Fabris in Thiene (VI)
If you are not nearby and you want Valeria to send you many fragrant packets, you can write an email to
[email protected]
and she will give you all the necessary info.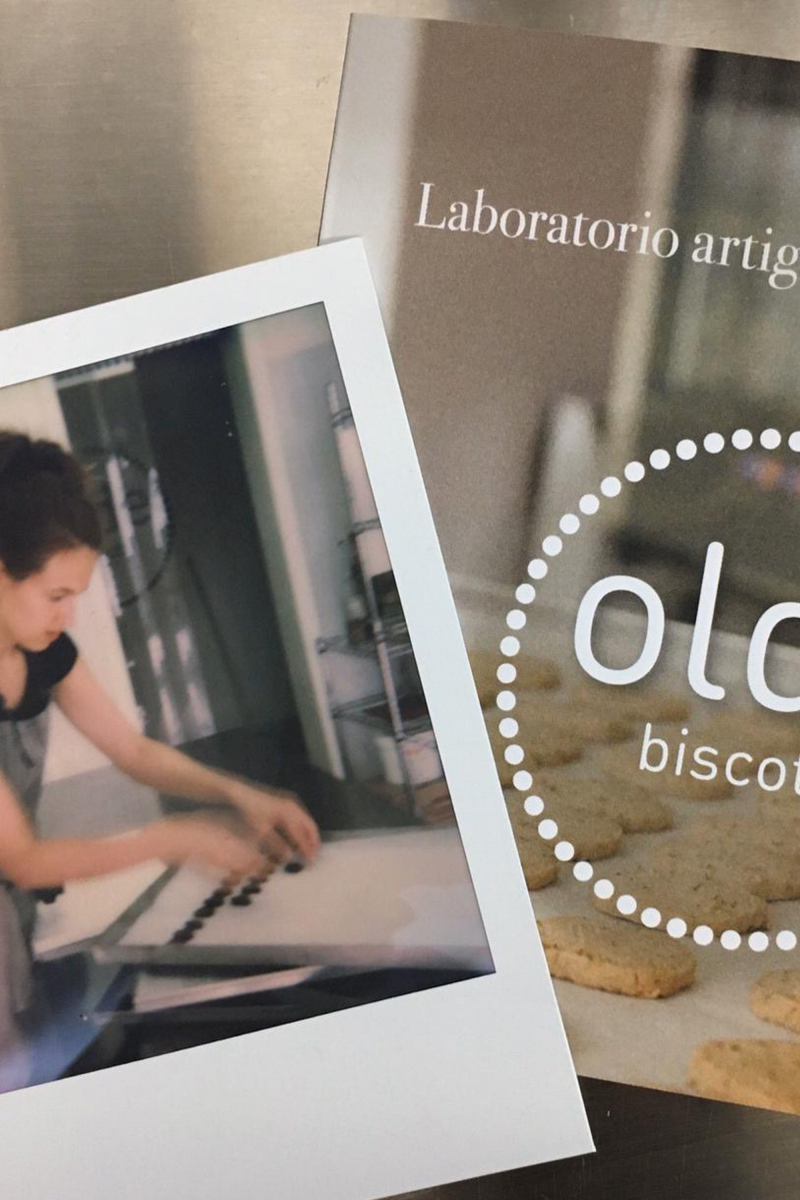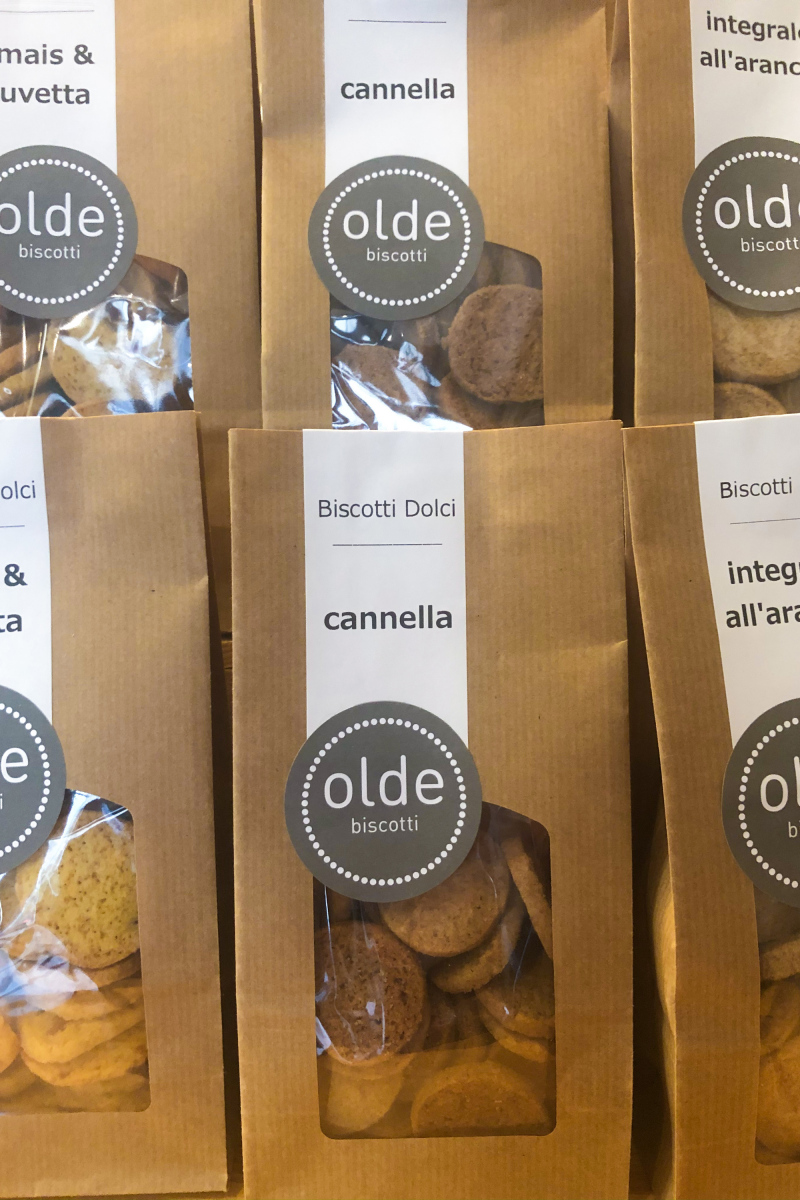 Olde Biscotti
Via G. Marconi 49
36023 Longare (VI)
Tel. 3395351519
www.oldebiscotti.it
[email protected]
Instagram @oldebiscotti