La giardiniera di Morgan
12 April 2018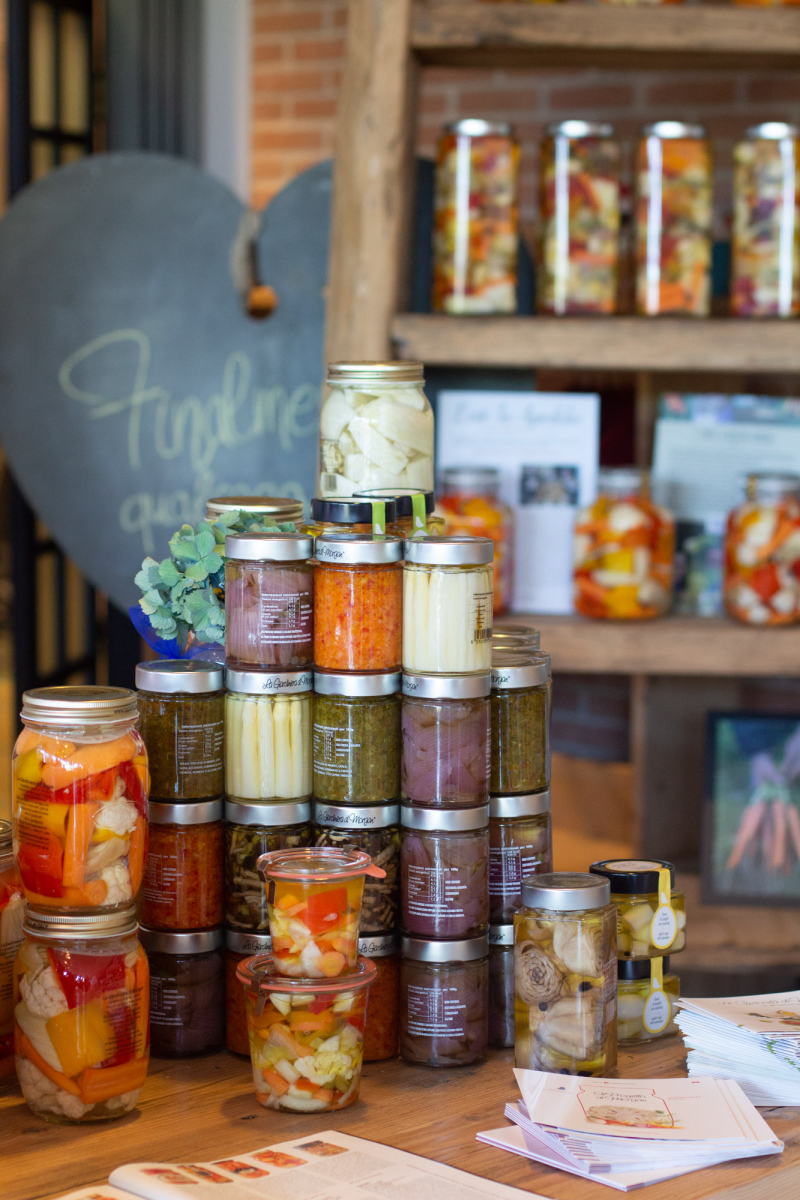 Writing about food, even if just for hobby like I do, comes with the desire to know how the products that end up on our tables are made, with curiosity and open mind. I received an invitation from Morgan Pasqual and his family and I was really enthusiastic: they opened the doors of their green kingdom with such attention, with such a great welcome and kindness. Together with other bloggers I discovered that there are no secrets here: there is only so much love for work and an entrepreneurial ability that does not compromise on quality.

But let's go in order.

This product was born in 2005 in the Restaurant "5 Sensi" in Malo (Vicenza) as an accompaniment to a pig-based dish: the Giardiniera was so appreciated and requested, that soon the chef Morgan Pasqual decided to make a take-away version that his customers could eat at home. In 2012, he decided to open a special laboratory with his family where starting the production of Morgan's Giardiniera.
In 2013 he closed the Restaurant and La Giardiniera kept growing in its success: then is now a full line dedicated to each member of the family, with specific characteristics (Morgan, the father, Luciana, the mother, and the children Giada Maria, Giovanni, Anna Paola).

The crunchiness of the product, the maniacal selection of the raw material (local vegetables, Garda oil and Cervia salt) and the separate cooking of each vegetable allow to obtain a very pleasant products, appreciated even by those who usually don't like pickles (like me!).
The Giardiniera then made its way also through guides and awards.
Morgan opened us the doors of his laboratory, making us wear the hygienical suit that turned all of us into very serious workers ;-), then he made us available a table full of vegetables and fresh fruit and allowed us to choose how to create our personal mix. We therefore sliced ​​and cut into sticks, then we placed on the trays for a perfect cooking, still crispy, to be placed in jars and covered in sweet and sour brine.

Afterwards, we were delighted with a delicious tasting of dishes combined with the Giardiniera, on a well-set table, while talking and asking many questions to the always kind Morgan.

After a lot of requests from his loyal customers, Morgan has recently opened the online shop on his website: I suggest you take a look and keep in mind to add a can of La Salsa di Anna to your cart, because it's my favorite and you have to taste it , and a jar of Pinkimonio, a new product that is very special because the profit will be given to "Pink Is Good" for breast cancer research.