Pasticceria Filippi's Easter cakes
25 March 2019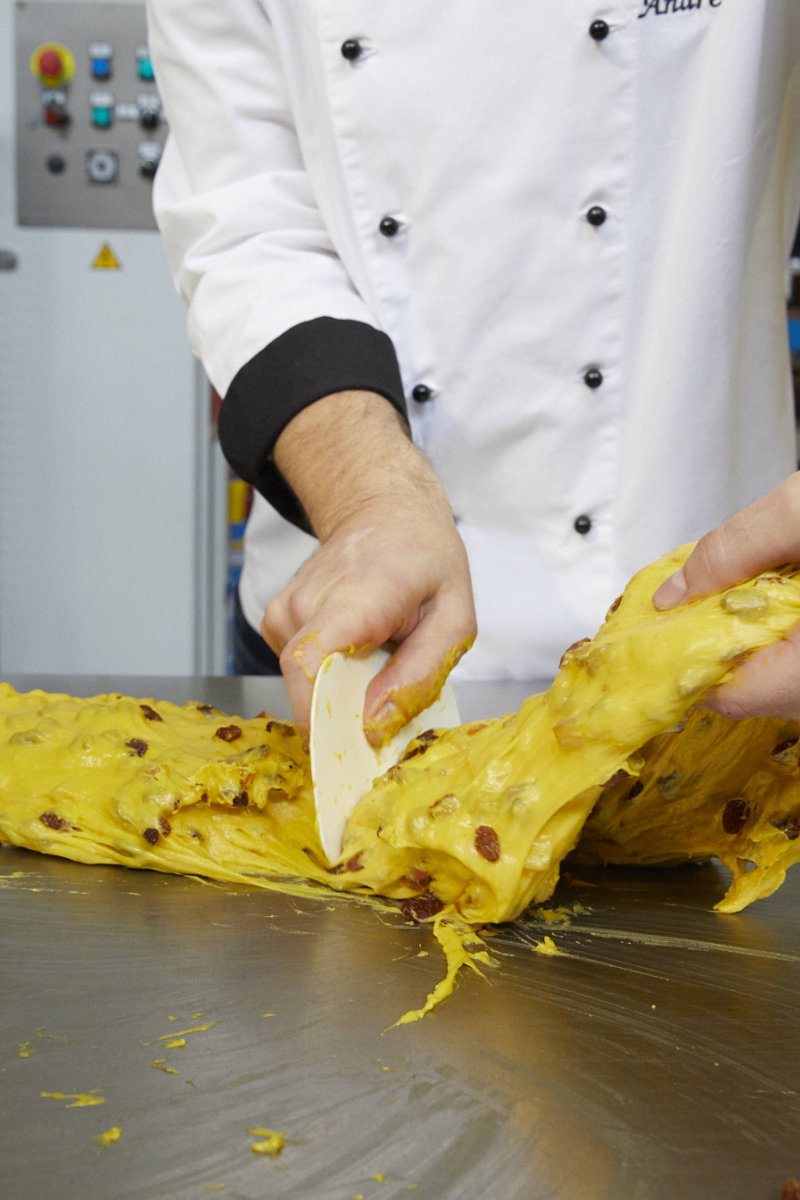 My new car arrived on February 28th, a Thursday.
I felt a bit scared from driving it immediately: anyone who switched from manual to automatic can understand me, come on. But I don't get discouraged easily and on the Saturday immediately following, thanks to a nice invitation received, I took the keys of my new car and decided to take a trip across the city, grinding the kilometers slowly and smelling the "new car perfume".

In about half an hour I reached Pasticceria Filippi: this factory is located in Zanè, Vicenza, and Andrea Filippi, who together with his brother Andrea runs the business, welcomes us.
With a good cup of coffee in hand, we immediately begin to chat, ask questions, try to understand what has prompted a graduate in business administration to pursue a career in the world of baked cakes and the explanation is a family passion that parents have been able to give to their children , imposing respect for the raw material, the processing times, the people employed in the company.

The secret of Filippi products lies in the research, selection and care of the finest ingredients, in the name of authenticity. No artificial flavor, to create products with a unique taste, in which each ingredient is valued and harmonizes perfectly with others.
The Filippi brothers, each season, personally experiment with new, tasteful combinations to enrich their baked goods, authentic and unique cakes like only the ones made with natural yeast can be.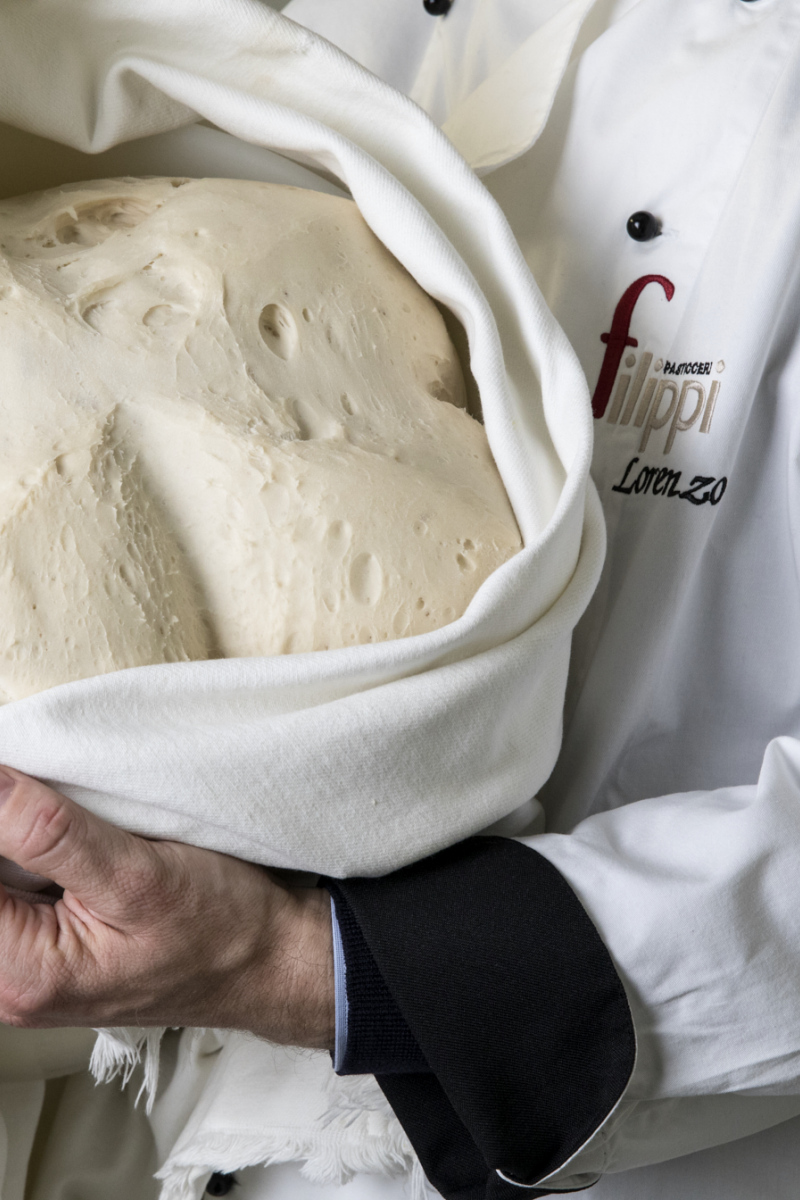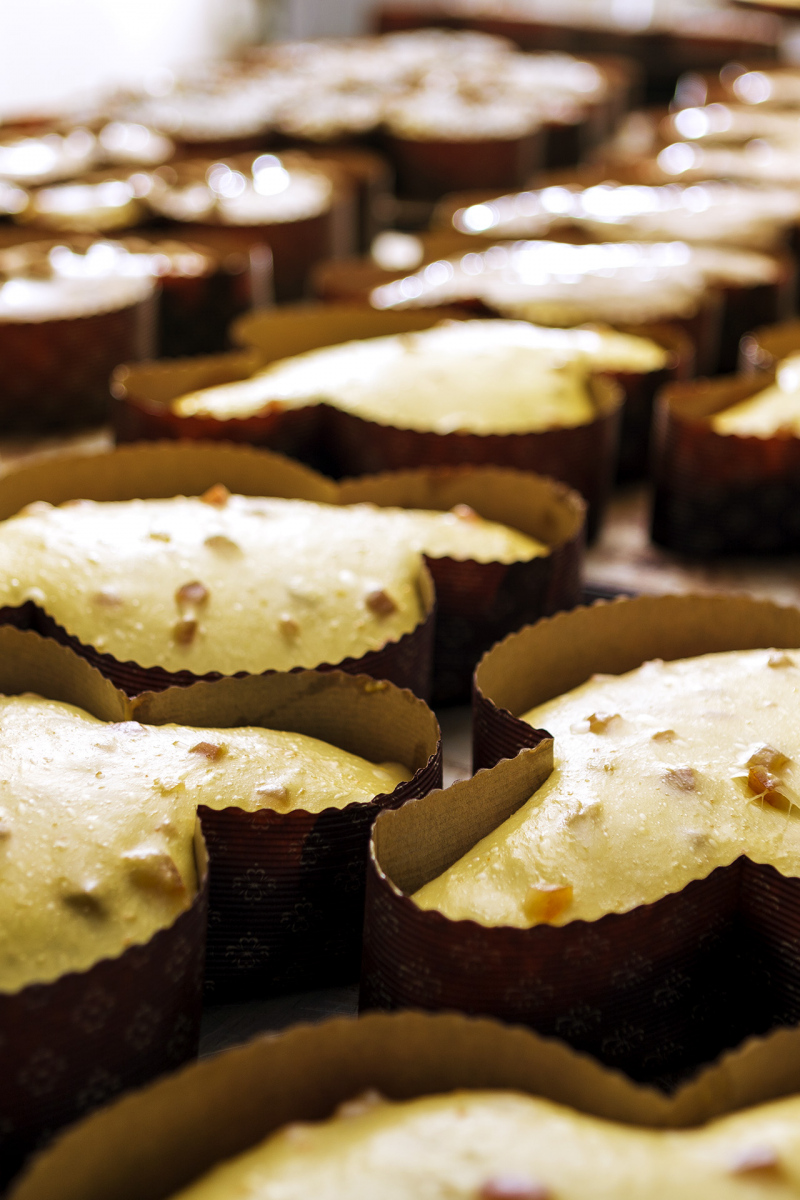 Pasticceria Filippi uses only fresh eggs produced by hens raised on the ground and outdoors in a cruelty-free company. Honey, a delicious natural sweetener, comes from a specialized company in the province of Padua, whose bees, treated with organic methods, gather on the slopes of the Regional Park of the Euganean Hills and are mainly of acacia, chestnut, heather and lavender.
The oil is the ingredient that made Filippi famous, the first to make Christmas and Easter sweets in which 100% extra virgin olive oil was used, in the complete absence of dairy products and derivates. The one chosen by Filippi is made by the Frantoi Cutrera in the heart of the Iblei Mountains, in south-eastern Sicily, and is a blend of Moresca, Biancolilla, Nocellara, Cerasuola and Tonda Iblea olives, hand-picked, taken to the mill and milled the same day with cold centrifuge to guarantee a high quality oil.
The milk is from the local dairy, while to find the ideal butter, they have crossed the Alps instead, finding it perfect in northern European countries.
The candied fruit and raisins used, as well as the Bourbon vanilla, due to the absence of artificial flavorings in the dough, are of absolute value to ensure a stable and inviting scent result.

Not only for the ingredients the care of beauty, good and sustainable: all the papers, pendants, shoppers and boxes that they use are made with FSC brand products, which identifies everything that is generated by the wood coming from sustainably managed forests.
The tapes are instead made with yarn obtained from recycled bottle plastic through a purely mechanical process and without the use of chemical agents.

For Easter, the most innovative proposal comes from Dolce 100% Olio e.v.o., a baked cake made in two versions: a more classic one with candied orange and an even more delicious one with chocolate Monorigine Vidama from the Ivory Coast.

Give it an opportunity on your table and you will appreciate the complexity of taste, the care for the ingredients and the joy of opening a wrapping and feeling in the air the true and sincere perfume of a cake made with care and love.

WHO
Pasticceria Filippi Srl

WHERE
Via Monte Pasubio 96/a, 36010 Zanè, Vicenza

CONTACTS
0445 314085
info@pasticceriafilippi.it

WEB
www.pasticceriafilippi.it

Foto courtesy
www.fotocru.it



You are reading:
Pasticceria Filippi's Easter cakes