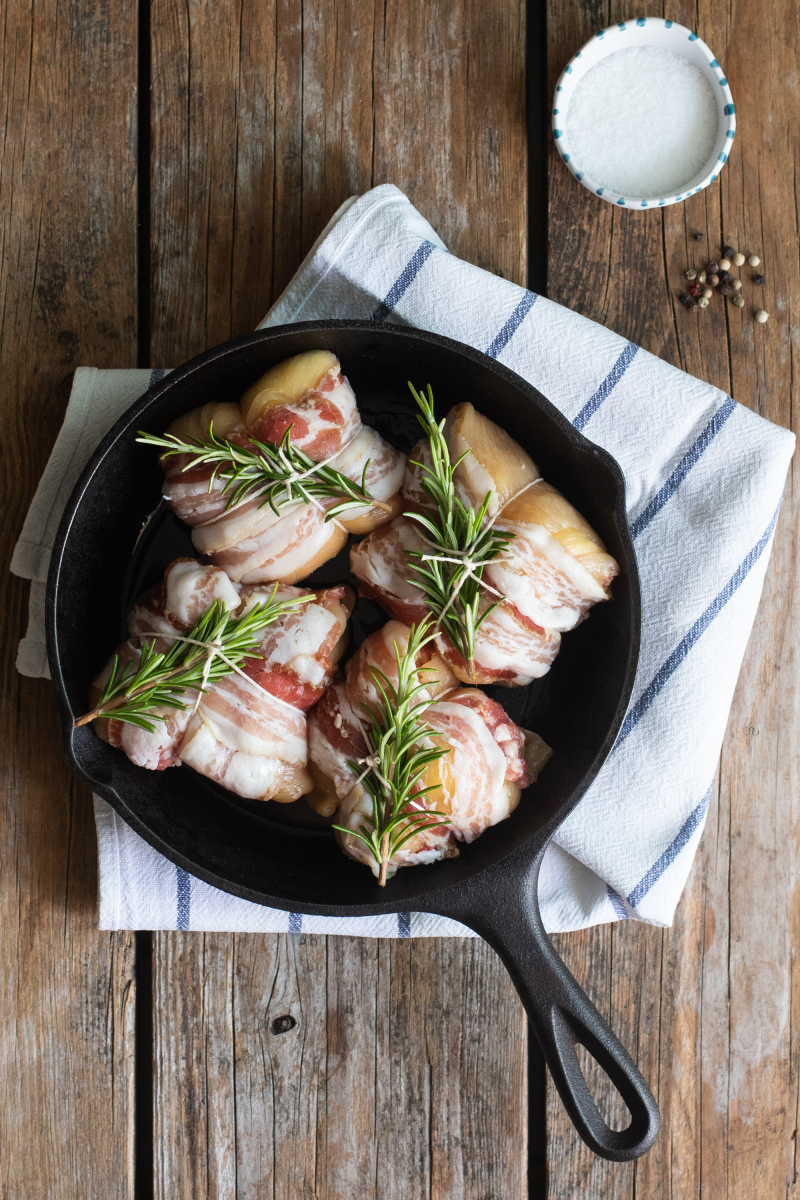 Ingredients
4 slices of chicken breast
salt and pepper
200 g of minced veal
1 sausage
The grated zest of half a lemon
A handful of chopped parsley
A grating of nutmeg
4 slices of provolone, or mozzarella, or slices
4 slices of fresh bacon
Sprigs of rosemary
Extra virgin olive oil
Half a glass of dry white wine
Eating meat has bored me lately. I'm not a vegetarian, I don't think I would ever have the fortitude to become one, but I prefer other sources of protein to meat and I try to consume it consciously and above all not every day.
I really like it when it comes to grilling, tempting barbecues with unusual cuts of meat and seasoned with spicy flavors, but I also really like succulent roasts.
I am also passionate about everything that is "fifth quarter", especially the liver which is at the top of my list followed by the boiled tongue. In winter, I particularly appreciate stews and braised meats cooked in the slowcooker and the meat broth: the leftover boiled meat often becomes meatballs, flavored with parsley, nutmeg and bread soaked in milk.
But when I find myself cooking "the usual slice" of meat I don't have much fantasy.
Chicken breast of all is the one that bothers me the most: I always have to invent some condiments to make it inviting ...
I must say that in this form of roll, the chicken immediately seemed more inviting, will it be because I accompanied it with sausage and bacon?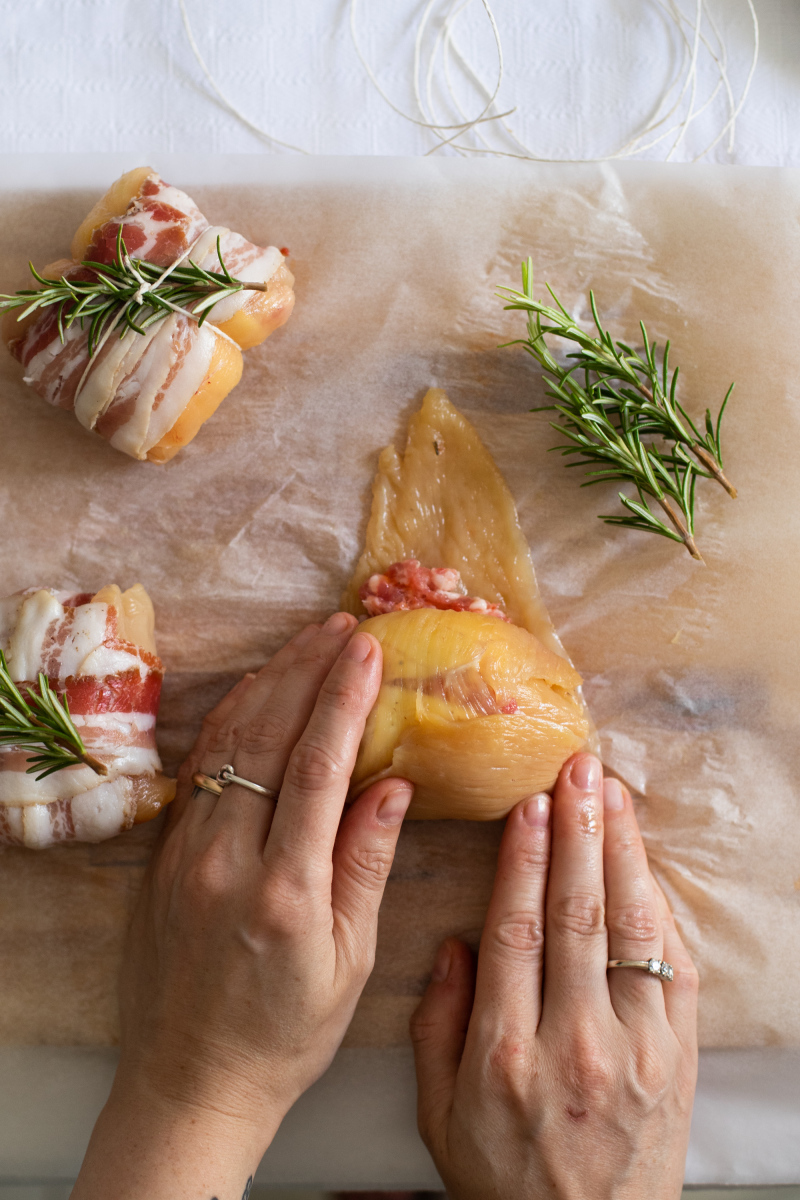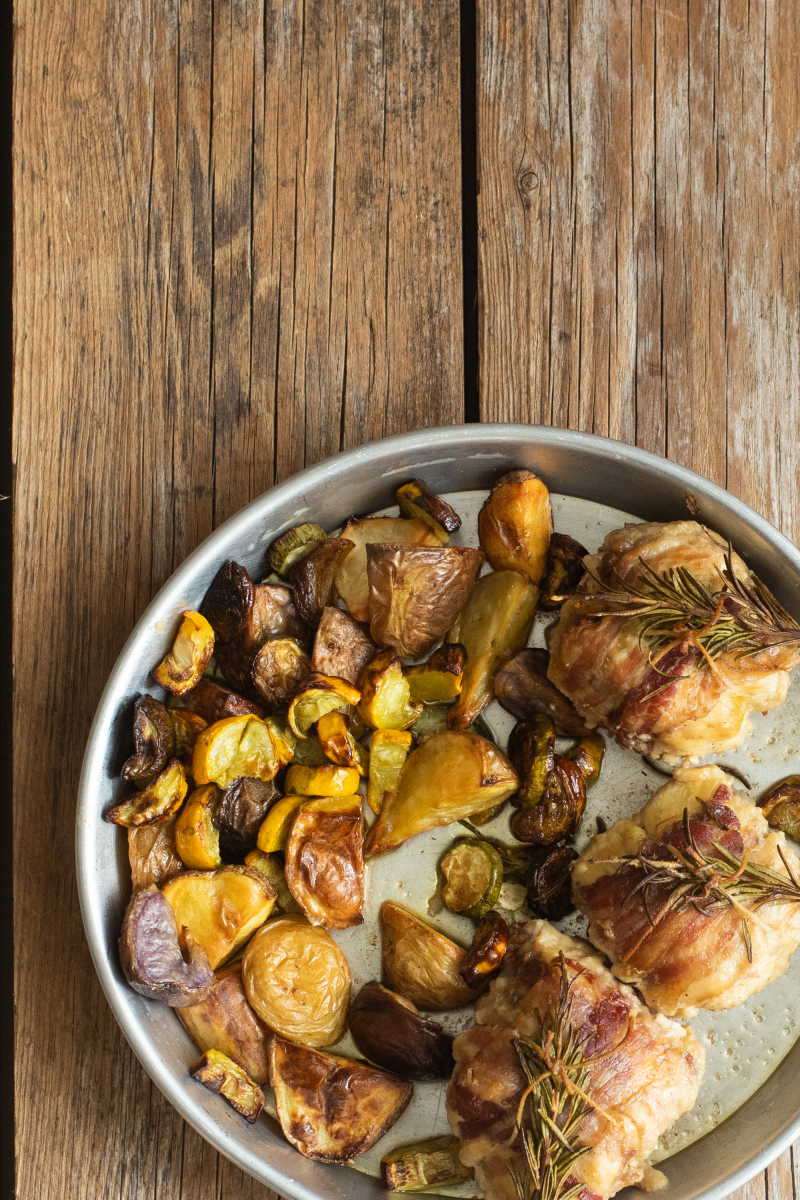 Steps
Place the chicken slices between two sheets of parchment paper and beat them a little with a meat mallet.
Put them on a cutting board, season them with salt and pepper
In a bowl, mix the minced meat, the sausage that you have removed from the gut, the lemon peel, the parsley, the nutmeg and a little salt and pepper.
Divide it into 4 parts and compact each into a "big meat ball"
Spread the cheese on top of the chicken, place a meatball on it and roll it up tightly. Wrap in a slice of bacon, then close with a tight kitchen string and put some rosemary in it.
In a pan, pour 4 tablespoons of oil and over high heat brown the rolls on each side, then blend with the white wine and when the alcohol has evaporated, on high heat, transfer everything to an ovenproof dish.
Cook for half an hour at 180 degrees, checking that the inside is also well cooked, perhaps cutting the bottom so that no one will see anything on the surface.

NOTE:

In this recipe there are no gluten-containing ingredients but you must check that there are no cross contaminations (especially the sausage is at risk). If you are lactose intolerant, you can use a lactose-free cheese or even omit it, it will not change the success of the dish.