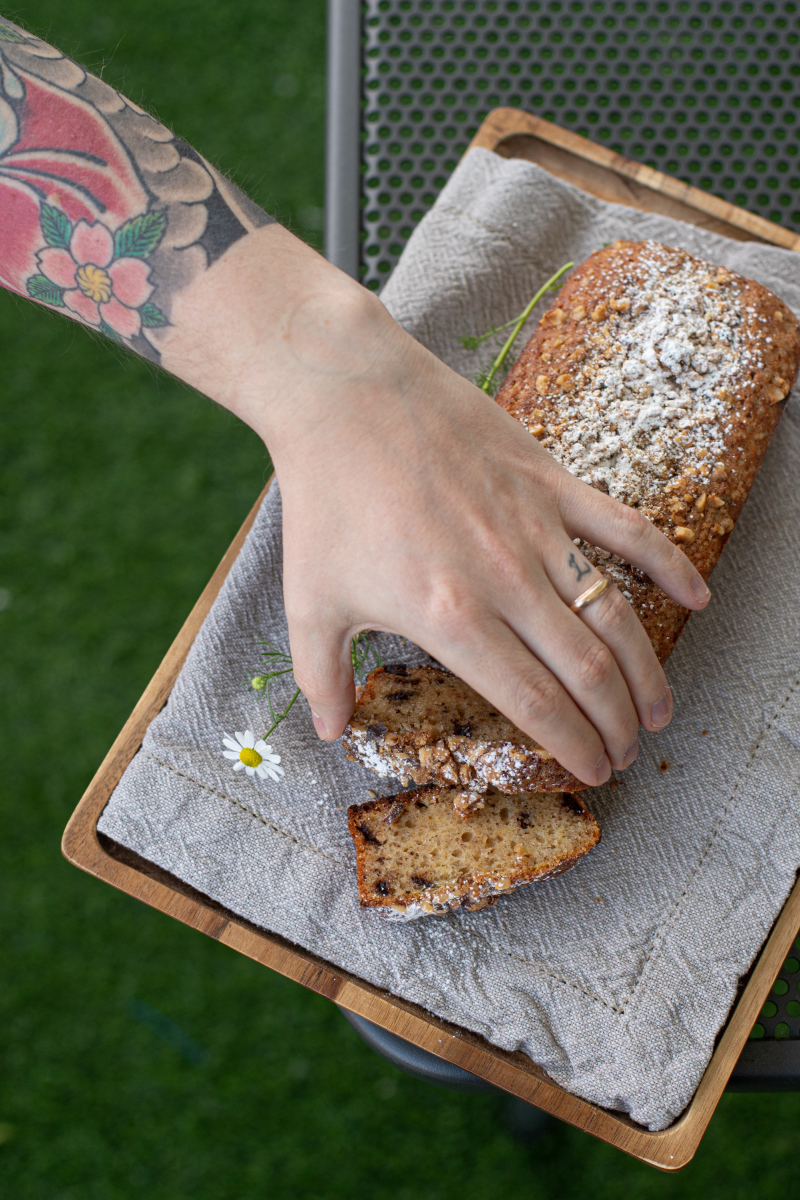 Ingredients
3 very ripe bananas
3 eggs
100 g of cooled melted butter
1 plain or vanilla yogurt
250 g of 00 flour
150 g of brown sugar
1 sachet of baking powder
a pinch of salt
50 g of chopped dark chocolate
1 big pinch of cinnamon
1 big pinch of ginger
To decorate
chopped dried fruit
brown sugar
During this quarantine period, I learned to manage fruit and vegetables.

Yes, exactly.

For a long period of time I did the fruit and vegetables shopping at the supermarket because I had neither the time nor the interest to go and get it elsewhere. Occasionally my parent's vegetable garden, especially in the summer, provided some supplies but they were extremely concentrated in a period and of few types, such as large loads of green beans or courgette productions worthy of feeding a company canteen.
Then I started to think better about my diet and if you want to eat organic vegetables you have to go and get it on the farm, there is nothing else to do: large boxes with the smell of earth, lumpy and dusty pumpkins, wet spinach leaves and the smell of real onions, the tomatoes of so many colors to bite raw, with the sauce dripping down your chin, with the sweet and fleshy taste of a fruit ripened in the sun.

And you can't buy it in the supermarket anymore.

The time problem, however, remains: I started going on a Saturday morning at a farm situated 20 km from home, but it became too demanding ... I then tried to go to another one very close to home, but the variety was small small, little choice. Then I discovered another one that opens its shop on Friday afternoon and Saturday morning, so I went shopping every Friday after work.

Then came the lockdown: I did a great deal of research on who was delivering and finally found my ideal service. I choose the vegetables and fruit on Sunday and on Tuesday I receive it: a nice varied box, with only organic and seasonal products, sometimes a bunch of herbs, sometimes wild flowers.
And finally I learned what is the right amount of vegetables and fruits that I need in a week, without waste.

However, one thing always ripens too quickly: bananas.
But for this problem the solution is called Banana Bread.

[recipe inspired by Anna Gentile's Banana Bread for Vallè]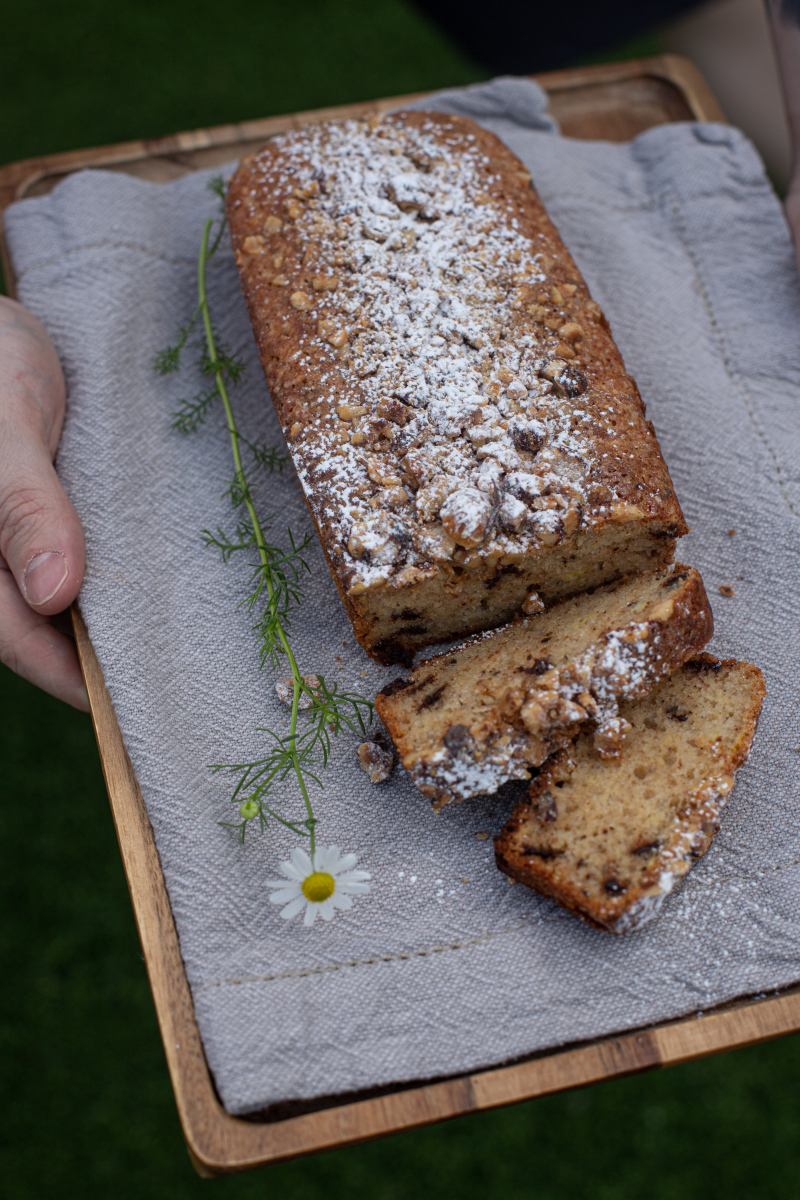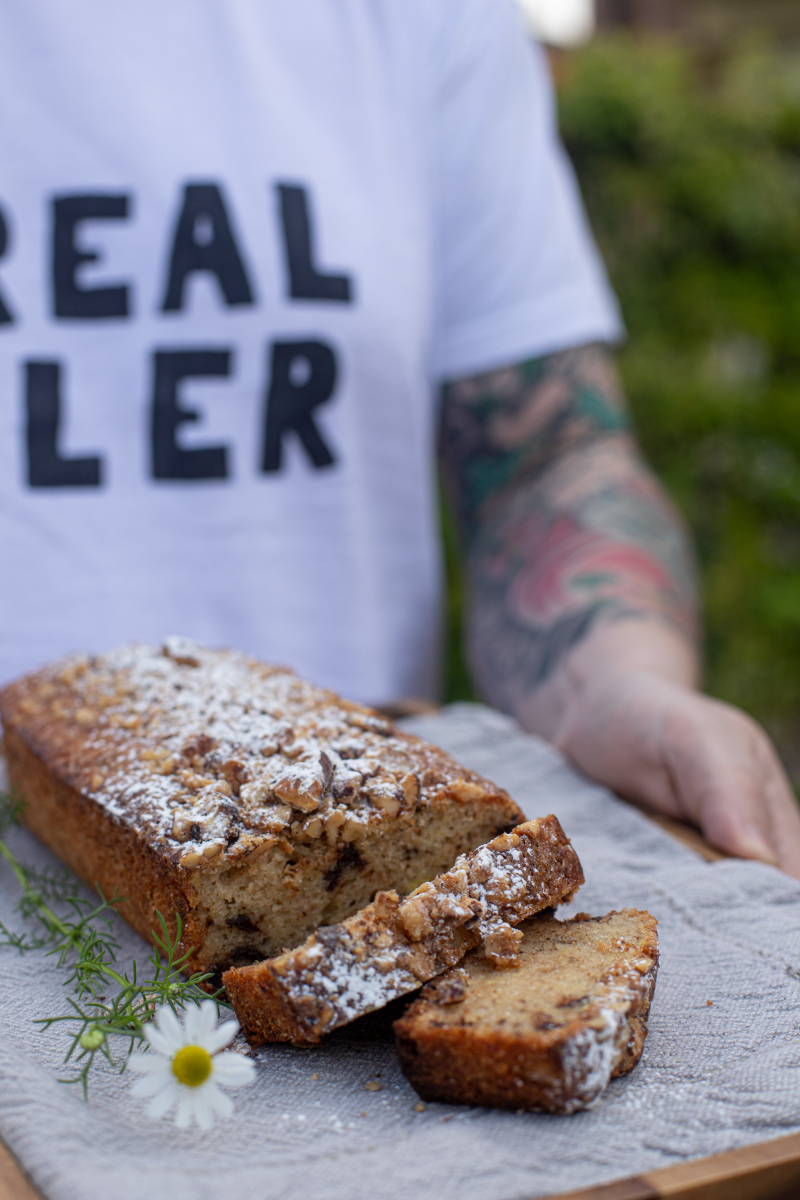 Steps
Turn on the oven and bring it to 170 degrees.

In a bowl, place the peeled bananas and mash the pulp well with a fork.
Add the eggs, butter, yogurt and mix well.

In another bowl combine the 00 flour, brown sugar, baking powder, salt, chocolate, cinnamon, ginger and mix well.

Pour the wet ingredients into the bowl of flour and mix briefly, only for the time necessary to mix.

Pour into a plumcake mold lined with baking paper to size and sprinkle the surface with the finely chopped dried fruit and a little brown sugar.

Bake for 40/45 minutes.

If you want to prepare it gluten-free:

Replace 00 flour with 100g of rice flour, 50g of almond flour, 50g of potato starch and 50g of buckwheat flour.
It will also gain its flavor.
Cook it at 160 degrees, so it rises more slowly and does not sag.
Always remember that if you cook for a celiac or intolerant, all the ingredients must be certified gluten-free and you must work in the absence of contamination.