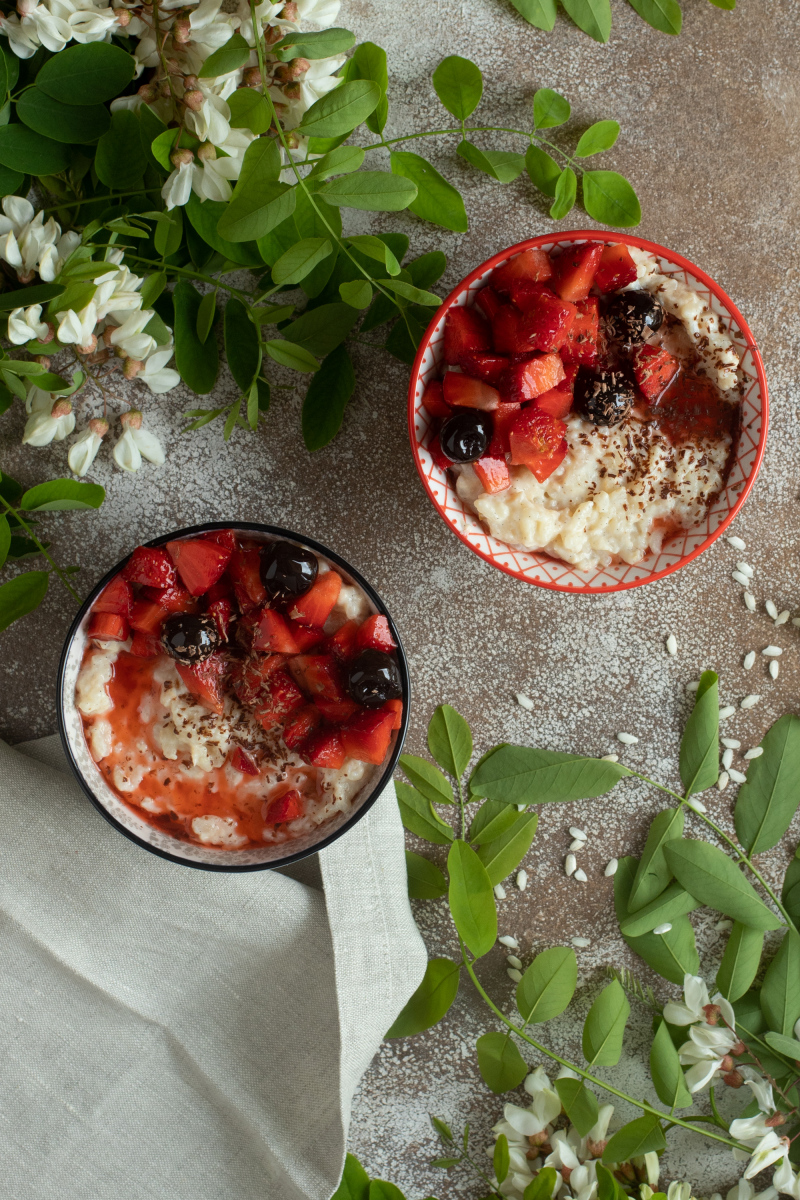 Ingredients
A dozen strawberries
Juice of half a lemon
A tablespoon of sugar
150 g of rice
800 ml of milk
1 vanilla bean
2 spoons of sugar
salt
20 g of candied Cedar
Cinnamon
Cherries in Syrup
Grated chocolate
What are you looking for in a dessert?

For now, I want cakes with less sugar: I don't care that they are sweet, but I like them to be soft, creamy, preferably warm.
I appreciate tarts with cream and fruit, I look for shortbread biscuits coupled with a veil of raspberry jam or other sour fruit or maybe cakes with ricotta among the ingredients.

In this particular moment in which everyone started cooking and dusted away the kitchen machines, I go against the current and I prefer basic sweets, those that have become stuck in the folds of time and that no one remembers having pinned in the recipe book.
And so I started, during my last invitations to dinner that I made to friends before the lockdown, to propose as a dessert the Venetian macafame, made with old bread and made more "young" accompanied by a more modern caramelized apple jam. Other times I proposed a simple apple and raspberry crumble, crispy on top and soft inside, with a spoonful of cold semi-whipped cream, or a comforting bowl of risolatte.

The risolatte served at the end of the dinner confuses, but even if I served it as a snack it would have the same effect: too often relegated to stuffing for shortcrust tarts or for single-portion "risini", this cream of rice lends itself perfectly to close a meal .
The rice is cooked for a long time in the milk perfumed by the vanilla bean and slowly yields its structure: I enriched it with pieces of cedar that I candied and that I use very sparingly for fear of finishing it, a little chocolate grated and many strawberries macerated in lemon juice.
Don't be in a hurry to cook it, as well as to eat it, and it will awaken unexpected memories.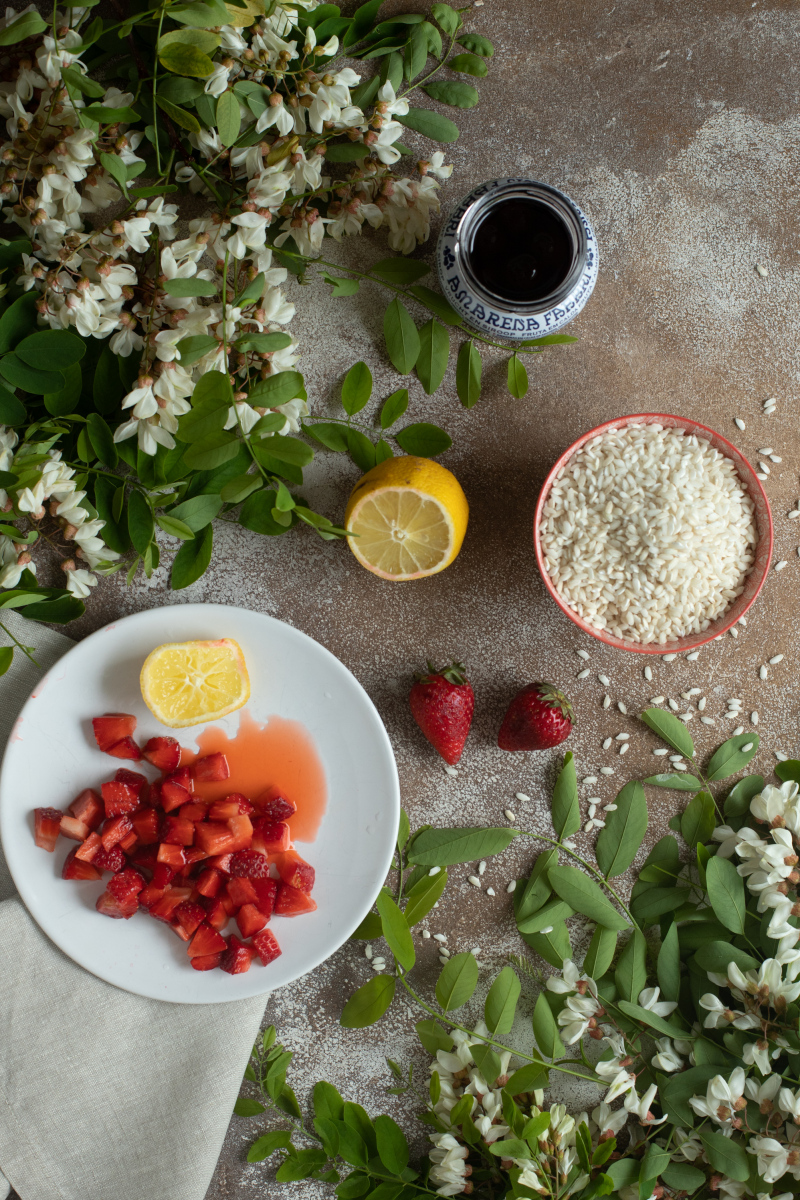 Steps
Cut the strawberries into small pieces and season with lemon juice and the tablespoon of sugar: leave to macerate in a bowl covered with plastic wrap.

In a non-stick pan put the rice, the milk, the seeds of the vanilla bean (cut for long and scraped), the sugar and a pinch of salt.
Stir well and cook for about 1 hour on medium low heat, always stirring, until the rice is cooked and softened, almost becoming a cream.
Out of fire add a pinch of cinnamon and the finely chopped candied cedar and portion it into small bowls. Serve it warm with the strawberries on top, some cherries in syrup and some grated dark chocolate.