Gratin cauliflower whit Asiago cheese
17 February 2020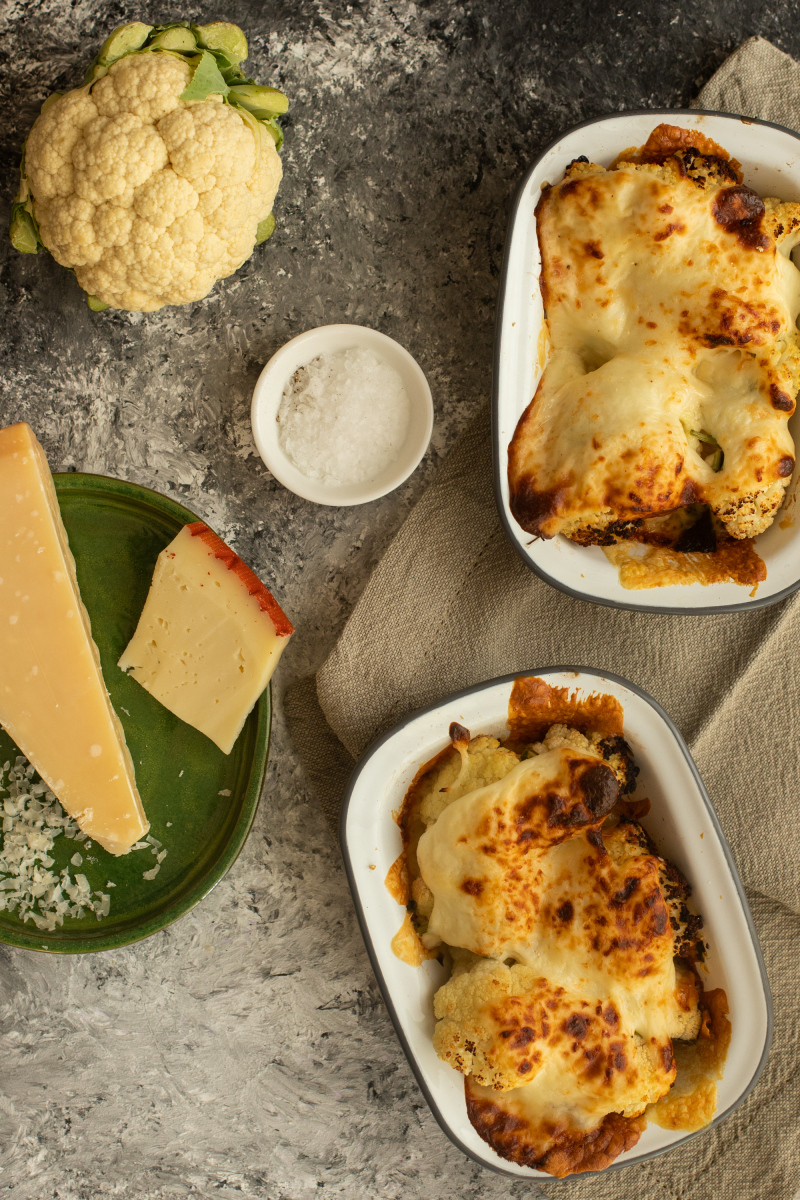 Ingredients
1 large cauliflower
1/2 liter of milk
50 g of all purpose flour
50 g of butter
salt
black pepper
nutmeg
100 g of Asiago cheese
100 g of grated Parmesan or Grana cheese
Hi, my name is Lidia, I cook winter vegetables because it is right to follow the seasons but in the meantime I am untangling between flights to Miami and hotels in Key West because I am thinking of summer and my desire of Florida.
I spoke in the stories of seasonality and vegetables and fruit to eat in their time of real growth and production, to feel the true taste of food and to avoid ingesting many pesticides: I do not hide that now the winter vegetables are a bit boring to me and maybe I would like crunchy courgettes or grilled aubergines, but it just takes to vary the way I cook them and it seems to eat something new.

February is the month in which the coat is worn open, I buy a new dancing skirt but I always eat broths or hot soups in the evening, I want ragouts on Sunday for lunch and still hate the salad.
It is still cold enough to decide to spend a Sunday on the sofa with a blanket on the legs but the days start to be a little brighter, longer, so much that you want to pull out the table in the garden again and organize a nice dinner together.

And so on, gratin cauliflower with cheese and bechamel, because it is.
Because Matteo likes them very much, because they are a complete and perfect dish with two slices of toasted bread, because they make you say "mmmmm how good" and on those occasions I am happy.
I'll give you the recipe, try it as long as the cauliflower is still crisp and tasty.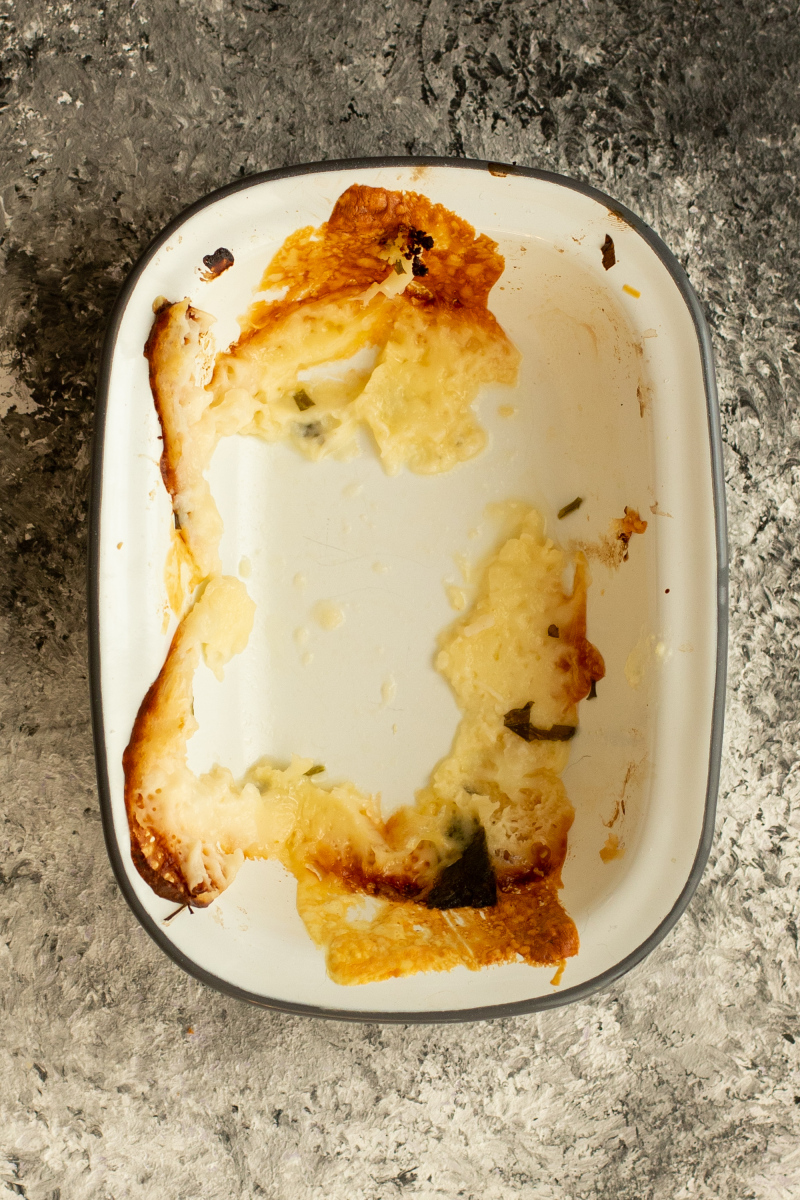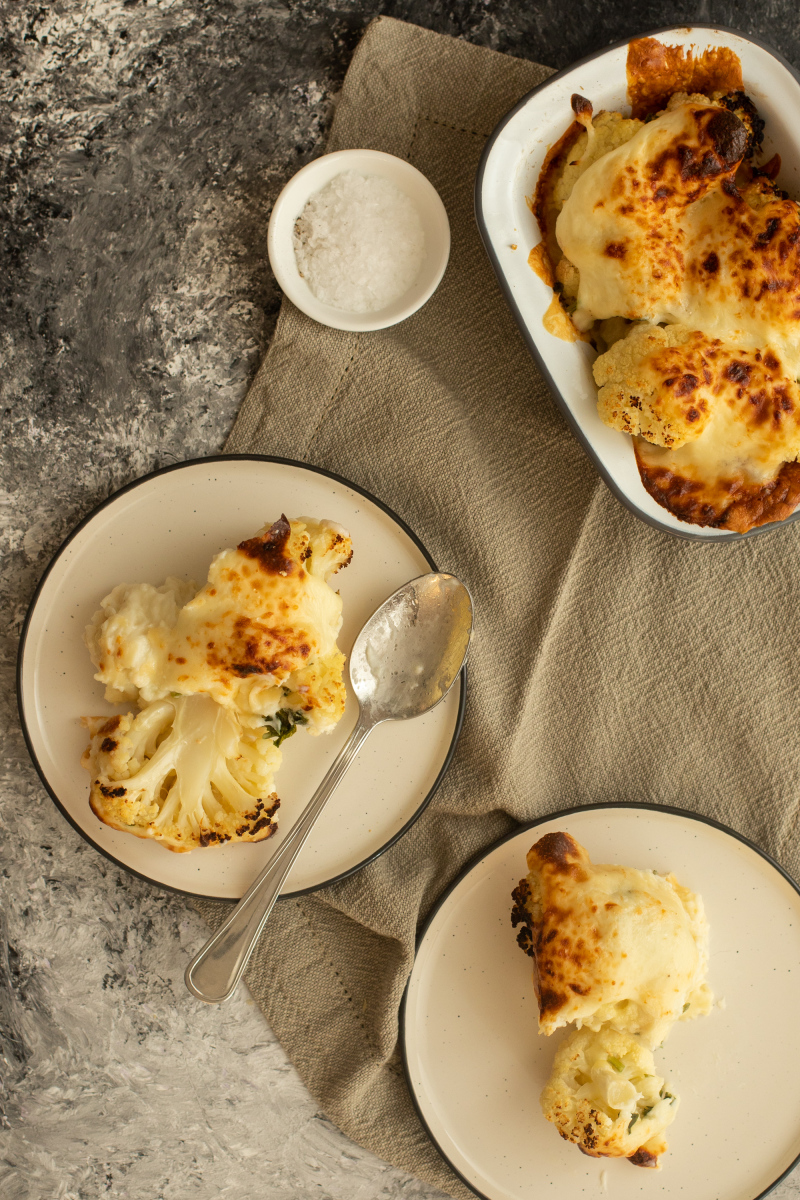 Steps
Clean the cauliflower by removing the core and dividing it into tufts. Steam until it is al dente, soft but resistant if stuck by a fork, then place it on a baking dish and season with salt and pepper.

While the cauliflower cools down, prepare the bechamel: put a saucepan with the milk over the heat and another saucepan with the butter, flour, salt and nutmeg on the fire. With a wooden spoon, mix carefully until they become a cream (roux) and now gradually add the hot milk, stirring constantly so as not to form lumps. It is ready when it is thickened.

Cut the Asiago cheese into thin slices and place them between one piece of cauliflower and the other.
Now cover with the béchamel, sprinkle with grated cheese and bake at 180 degrees ventilated until it is golden brown.
Serve hot and stringy.

You are reading:
Gratin cauliflower whit Asiago cheese