Santa Lucia's frollini
12 December 2019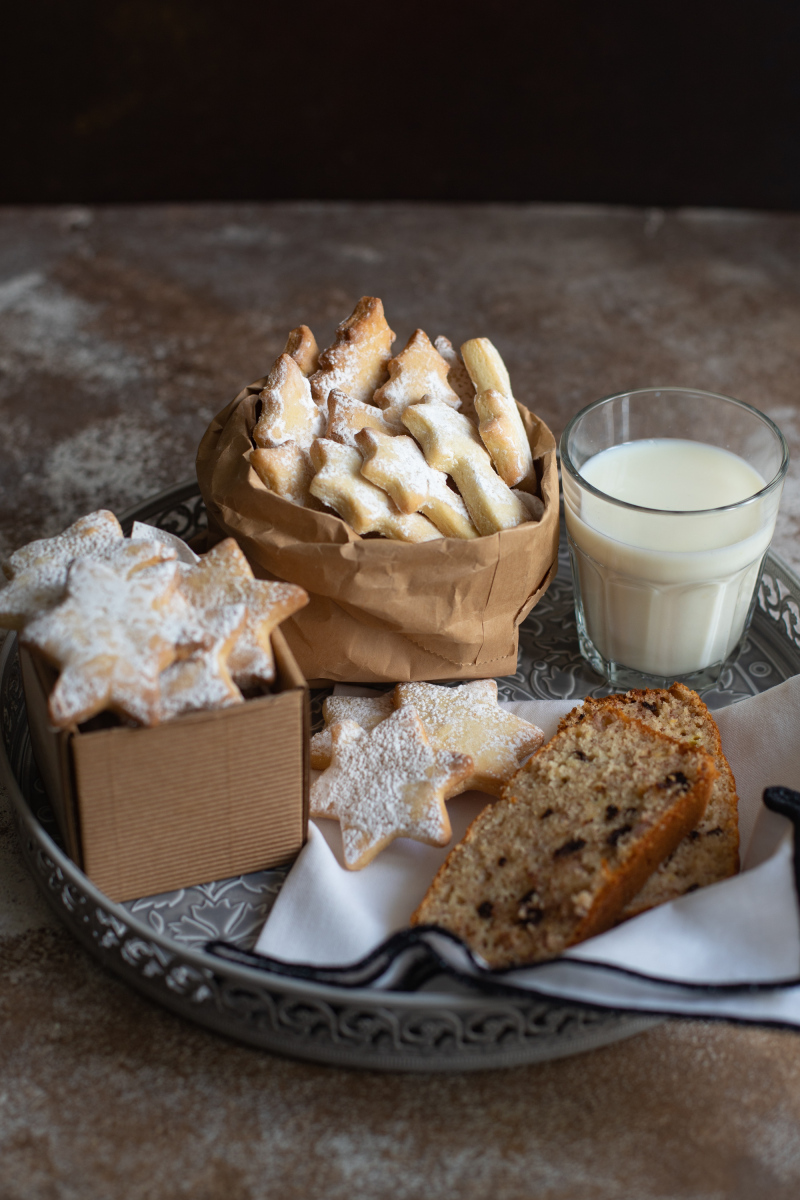 Ingredients
FROLLE DI SANTA LUCIA
400 g of 00 flour
200 g of cold butter
150 g of icing sugar
2 egg yolks
1 teaspoon of baking powder
1 teaspoon of vanilla extract
1 liquor size glass of white wine
In Verona, in the thirteenth century, a dangerous eye disease spread, affecting mainly children, and so parents and family members began making pilgrimages to the church of Santa Agnese to stop the epidemic and make vows to heal their children: the little ones accompanied them barefoot in the long pilgrimage cheered by the promise of the gifts that Saint Lucia would have brought them, filling the shoes and stockings that the children left at home with sweets.
The habit of accompanying the children in the church of Piazza Bra continued until the nineteenth century and the turnout was such as to attract the sellers of sweets and toys. From here the Fiera di Santa Lucia was born and the habit of bringing the gifts to the children by Saint Lucia rather than by Santa Claus or the Infant Jesus remained rooted.
And so the tradition has continued to the present day, in Verona and its province only: in the evening you leave an empty plate on the table that the Santa fills with sweets at night.
The children are sent to bed early and know that they must close their eyes tightly, because if the Saint finds them awake she will blind them with ashes.
And to cheer the passage of the Saint, these delicious shortbread biscuits are prepared, very simple and dusted with lots of icing sugar.
There are millions of local traditions worthy of being remembered: I leave you the recipe and maybe you will decide to make this your own. My favorite recipe is this one and it's by Barbara,
La panificatrice folle
but you can use the pastry recipe added in yeast of your choice.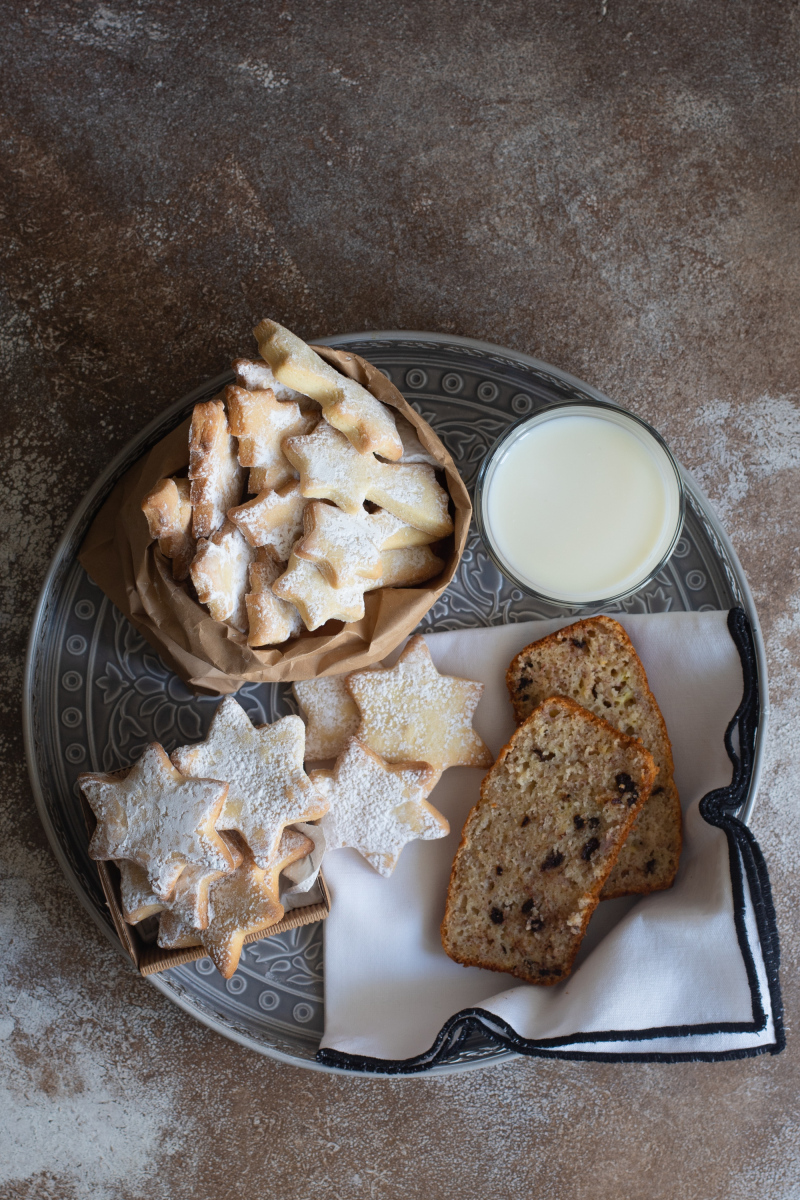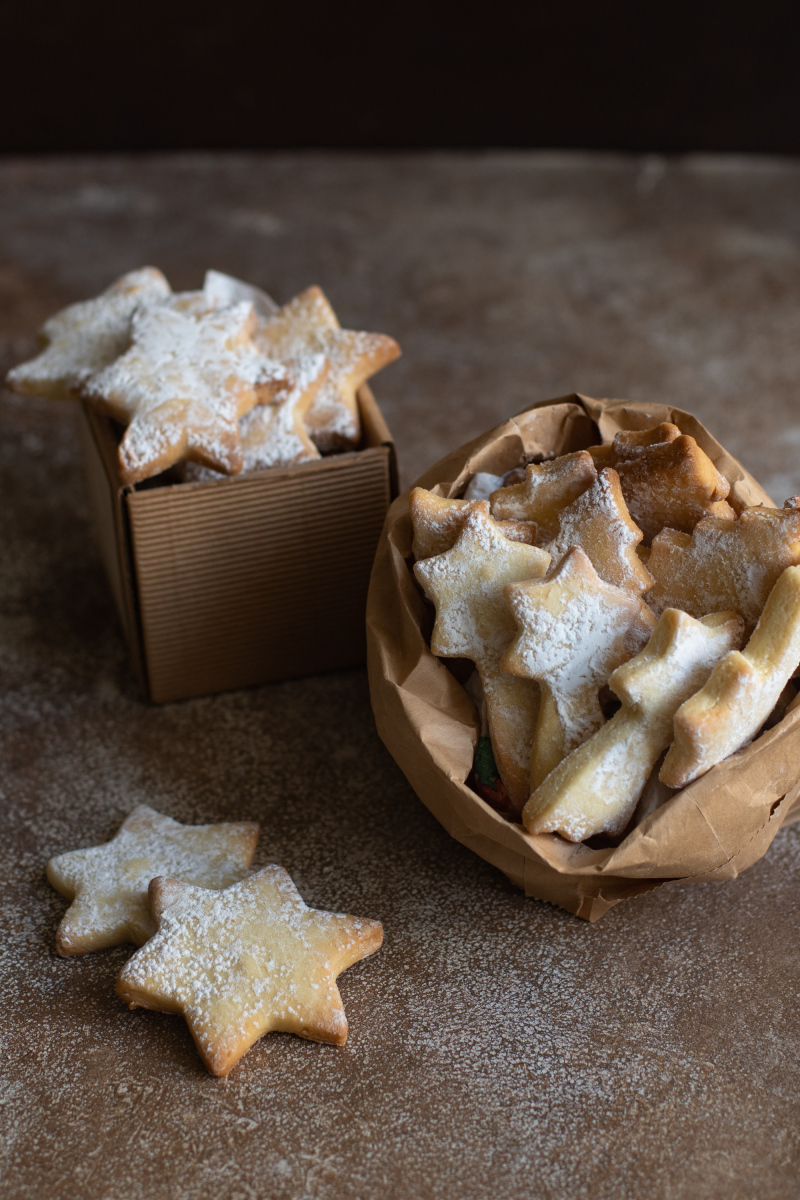 Steps
Rub butter and flour together to obtain a "wet sand" then form a fountain and add all the remaining ingredients to the center.
Knead everything briefly, first beating the egg yolks with the sugar and then adding the other ingredients.
Compact in a ball, flatten it a little and put it to rest in the refrigerator for half an hour.
Roll out the dough with a rolling pin on a sheet of parchment paper at a height of about 5 mm and cut out many cookies with the help of Christmas molds.
Bake for 15/20 minutes at 170 ° in a hot oven then let it cool completely before removing them from the pan.
Sprinkle with powdered sugar before serving.