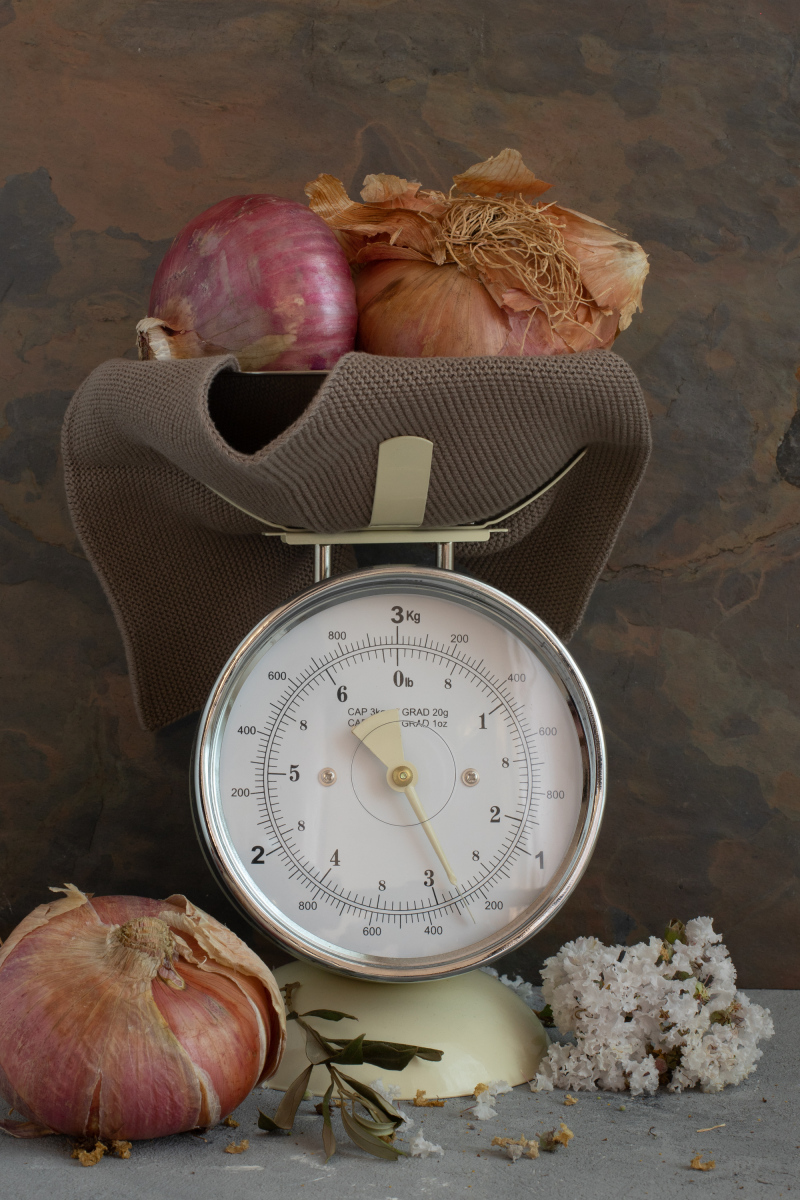 Ingredients
- 1 kg of red onions
- 3 tablespoons of extra virgin olive oil
- 1 teaspoon of cinnamon powder
- grated black pepper
- 100 ml of red wine, I used Cabernet
- 50 ml of balsamic vinegar
- 400 g of white sugar
This year the arrival of autumn had a particular effect on me: I felt the primordial need to preserve vegetables in jars, to make jams, to vacuum-pack summer flavors.
It is not a desire dictated by probable summer melancholy during the winter time, this never happens to me because I prefer the cold climate, the crispy air and the long cooking dishes.

In addition to fruit and jams, I had the desire to prepare onion jam, which last year I had prepared for a dinner but in a sufficient dose only to be consumed the same evening: everyone liked it, even me that I don't like the taste of the onion, paired with home made bread and grilled meat.
It is the right complement for tasty sandwiches, for that touch of sour spicy sweetness.
So I got some beautiful red onions (not Venetian but still Italian, they are the variety of Acquaviva) and I weighed two kilos, I took my cutting board and a good knife and I started slicing.
The work was arduous, every so often I had to stop and breathe far from the sliced ​​onions to slow down the tears and the burning eyes, but I felt like Julia Child, determined to complete the mission to show that I could do it too if the room seemed pervaded with a nerve gas ...
But I pursued my goal, put them in a heavy saucepan and let their fiber slowly pass under the weight of sugar and thanks to the action of red wine and balsamic vinegar.
I wanted to perfume it with cinnamon, my jam: it is a spice that has strongly entered the Venetian cuisine and culture, so much so that it has become an unpredictable ingredient in some dishes such as potato gnocchi with butter, sugar and cinnamon.

And when you open the jar you will taste everything of it, perhaps closing your eyes a bit.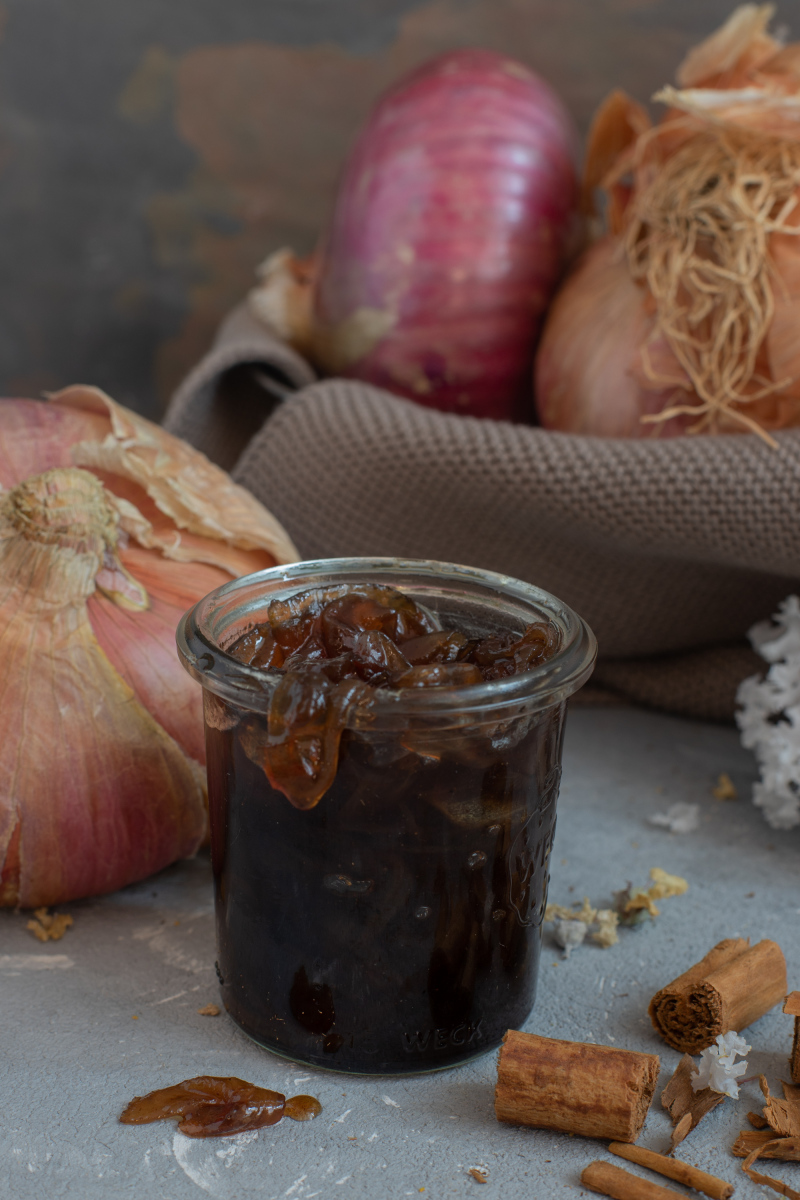 Steps
First, put a small dish in the freezer: then you'll need it to check if the jam is cooked.

Peel the onions, discarding the outer part similar to a dry leaf and the first inner skin, then wash them carefully.
Thin slice them, pour into a large thick-bottomed baking pan, add oil, cinnamon and pepper and place on the heat.
Cook over low heat, until the onions do not become well withered and translucent, a little transparent: it will take about half an hour.
At that point, add the wine and the vinegar and raise the heat a little bit, so that everything evaporates, leaving only the scent.
Finally add the sugar, mix well and cook over low heat for about 1 hour.

To check if the jam is ready, take the dish you put in the freezer, pour a teaspoon of jam and tilt it: if it flows away too quickly it must boil a little more, it is still too liquid, but if it goes slowly it is ready.

You can still pot it hot in previously sterilized jars, close the cap and turn it upside down until it is cooled so as to obtain the vacuum, or you can boil the jars in a large pot with a kitchen towel on the bottom to prevent them from moving until you see no more bubbles come out of the cap (it will take about half an hour to boil).