Risi e Verza (Rice and Cabbage)
06 January 2019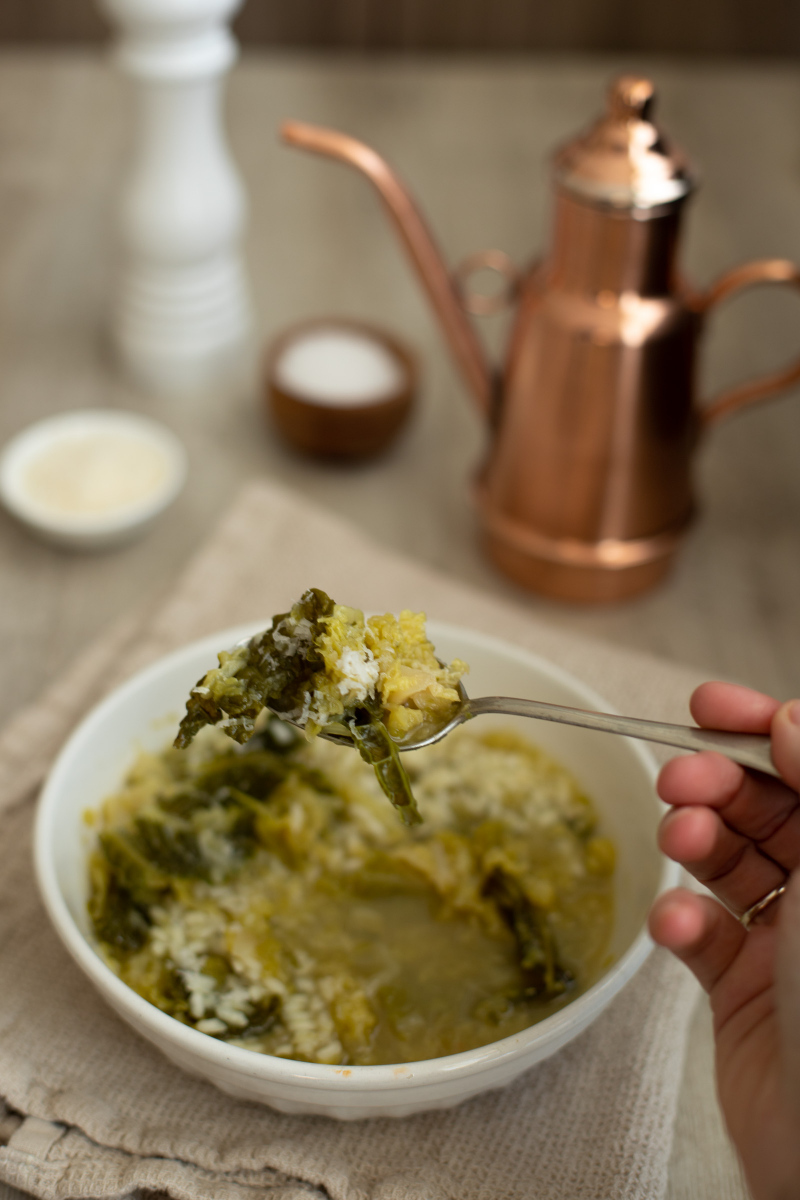 Ingredients
Lard, 50 g
Extra virgin olive oil, 2 tablespoons
Onion, 1/2
Savoy cabbage, 1/2 kg clean
Vialone nano rice, 150 g
Water or vegetable broth, 1 liter
Salt, pepper, chopped fresh parsley
To serve, parmesan or grated parmesan.
In this cold months, I advise you to buy cabbage on the market stalls: this vegetable is so beautiful and also photogenic and can be used in the kitchen in different ways… last, but not least, buying one of large size can feed your family with a few euros. It's his best time, the leaves with very pronounced ribs are turgid and crunchy, cutting them you can hear noise and before letting go to the heat of cooking they oppose a strenuous resistance.
I never loved his smell in cooking, moreover, he does not like to many people like broccoli and cauliflower: when I was a child my grandmother cooked it early in the morning and the whole house was wrapped and impregnated. I thought that the repellent smell hid some traces from the point of view of taste, a kind of defense of nature that invites us not to consume that vegetable giving it a dangerous appearance: instead the taste is much better than the smell and the larger leaves , only blanched, can become a tender and welcoming shell for delicious and comforting fillings.

Today I used it in a typical Venetian soup: risi e verze.

You will probably know the most famous risi e bisi, a slow and hearty risotto with tender and sweet peas: this soup follows the same procedure and can be more or less dense depending on your taste. You can make it as a risotto, squeezing the amount of liquid, or a nice bowl of soup if you prefer.
Yes, while you cook it, it will stink, but it will warm your heart and stomach.

Here you can find my recipe, let me know if you liked it.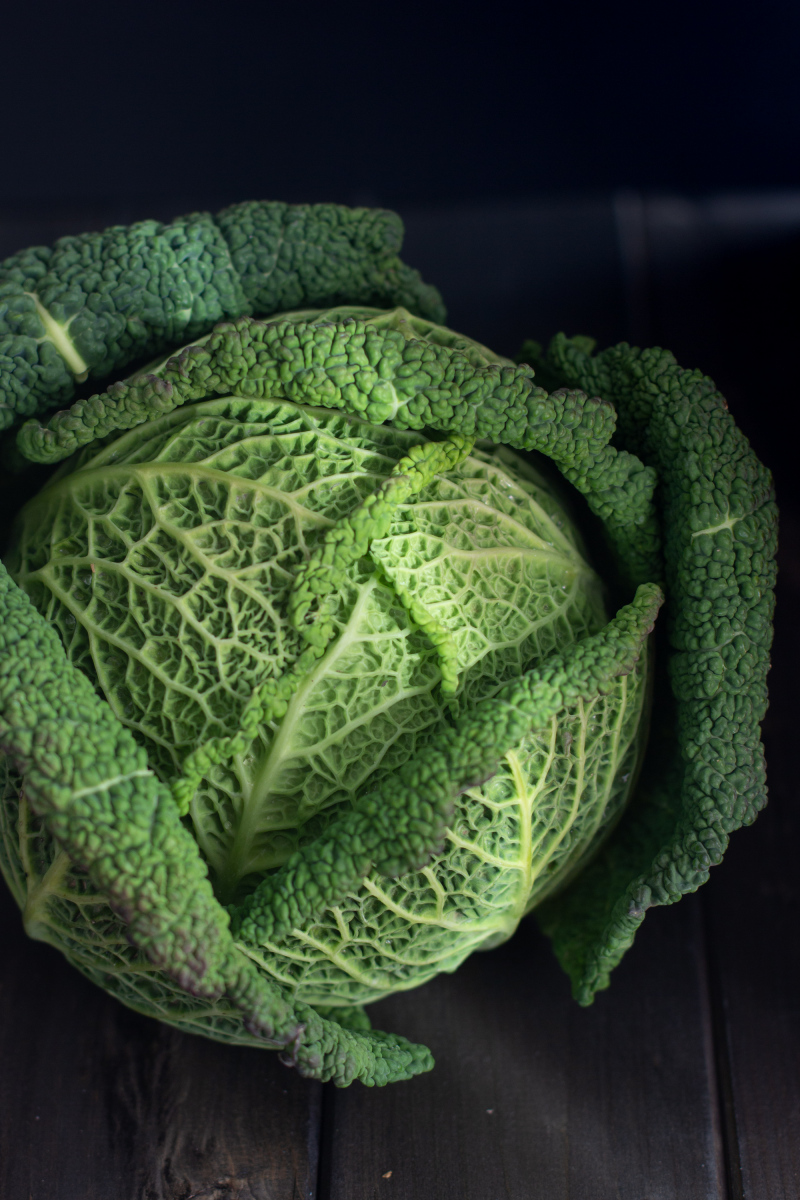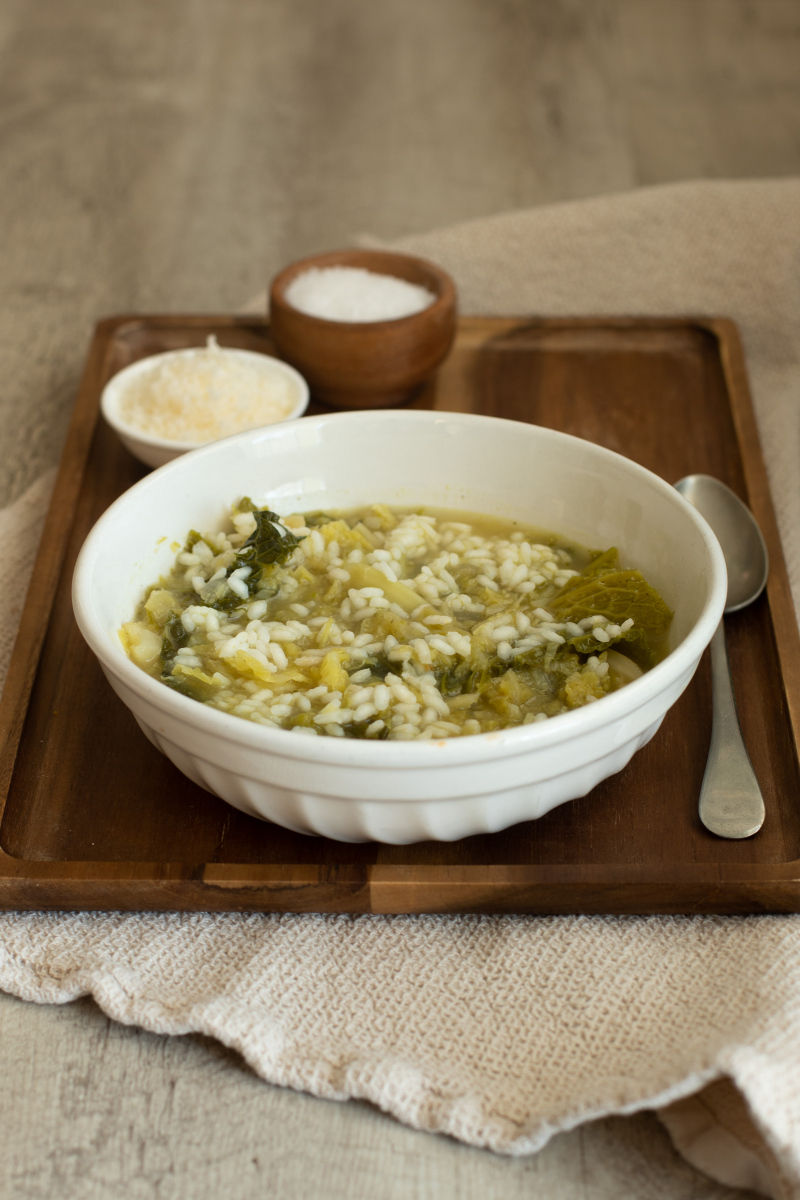 Steps
Cut the lard into small pieces and finely slice the onion.

In a saucepan with a thick bottom pour the oil and lard and let it melt over a gentle fire: then add the onion and cook until becomes translucent.

Clean the cabbage: remove the hardest outer leaves and then slice them.

Add it to the onion and cook on low heat for about 15 minutes, stirring occasionally.

Add the water now and let it boil.

When it boils pour the rice and cook for the time necessary to the rice. Add salt and pepper, add some chopped fresh parsley and serve hot.