Breaded fennels
02 February 2019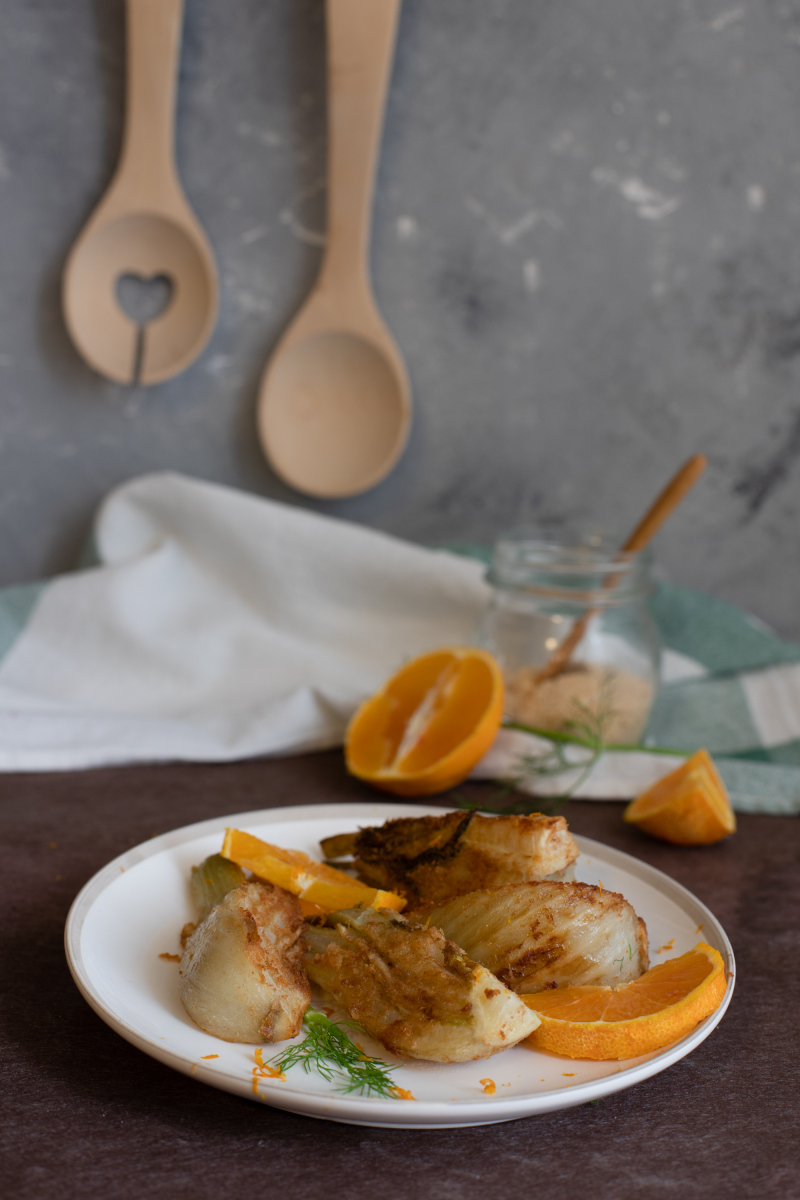 Ingredients
For 2 people
2 fennels
Bread crumbs
Oil for frying
salt
If you like it:
I started 2019 with the purpose of living seasonality in the kitchen with more and more awareness, trying not to give in to the temptation to do shopping totally in supermarkets but going to the fruit and vegetables shops for fruit and vegetables, to the markets when possible, to the butchers for fresh meat and to the fishmongers, to learn that the seasons follow each other even in the waves of the sea.
For this reason I decided that the protagonist of a recipe a month must absolutely be a vegetable or a fruit, enhanced with simple recipes, at home, and therefore even richer in flavor.

Fennel: only recently I discovered that there is a female fennel and a male fennel, and I must say that the foodblogger who wrote it was not at all polite in illustrating it, because she wrote a rather ironic post with the clear intent of mocking who, like me, for example, had never been interested in this difference.

I appreciate fennel so much, I don't make a difference between genders: I like its intense flavor, even if it is rich in water, which remember anise and that gives at every bite crispness and resistance.
Also good in vegetable soups, it gives freshness, but can also stand the challenge of a Vellutata all of its own: perfect raw with grated orange peel and some good olive oil and some taggiasca olive.
In the pinzimonio it is necessary, together with some carrot sticks, some fresh celery and some sweet tomatoes.
But I gave it a more yummy connotation: my grandmother fennel are breaded and is still one of the ways I prefer to eat them. The recipe is rather useless, because the doses are very approximate and you don't run any risk of making mistakes: it is a perfect side dish but to tell the truth for me it could very well be a main course because when there are over my table I can not stop myself to eat.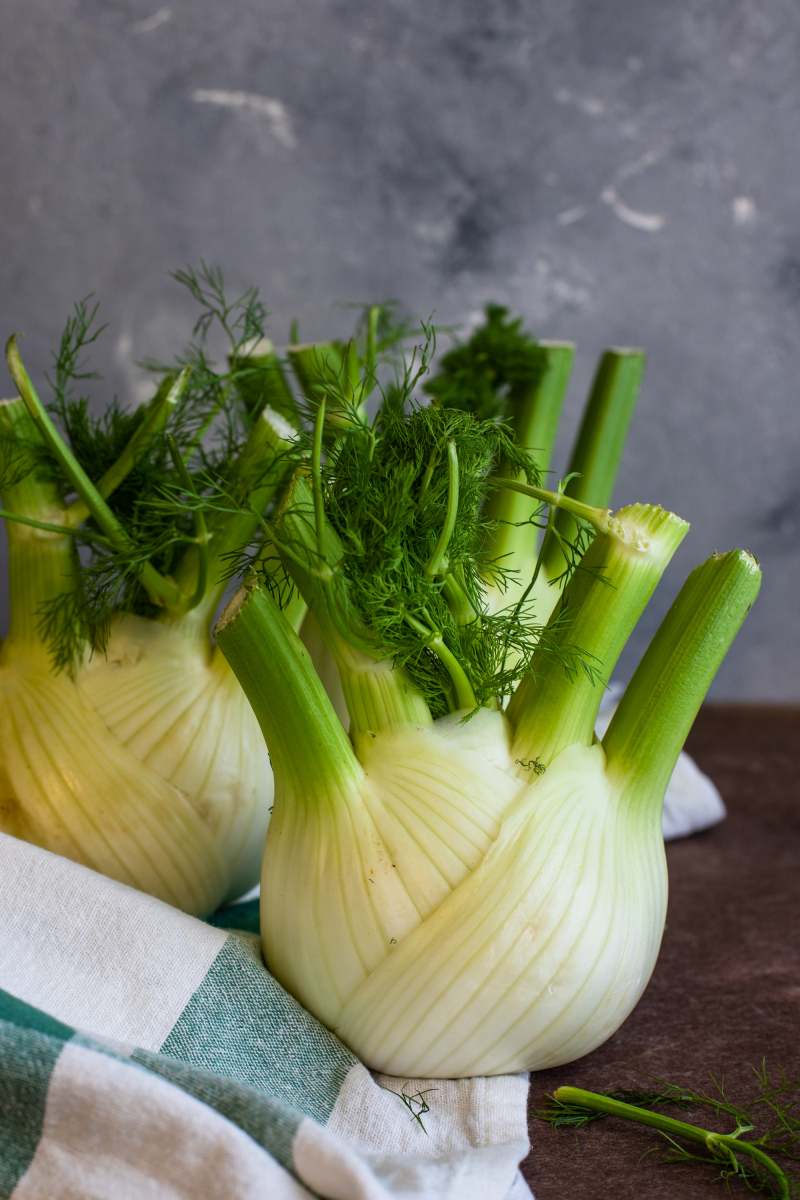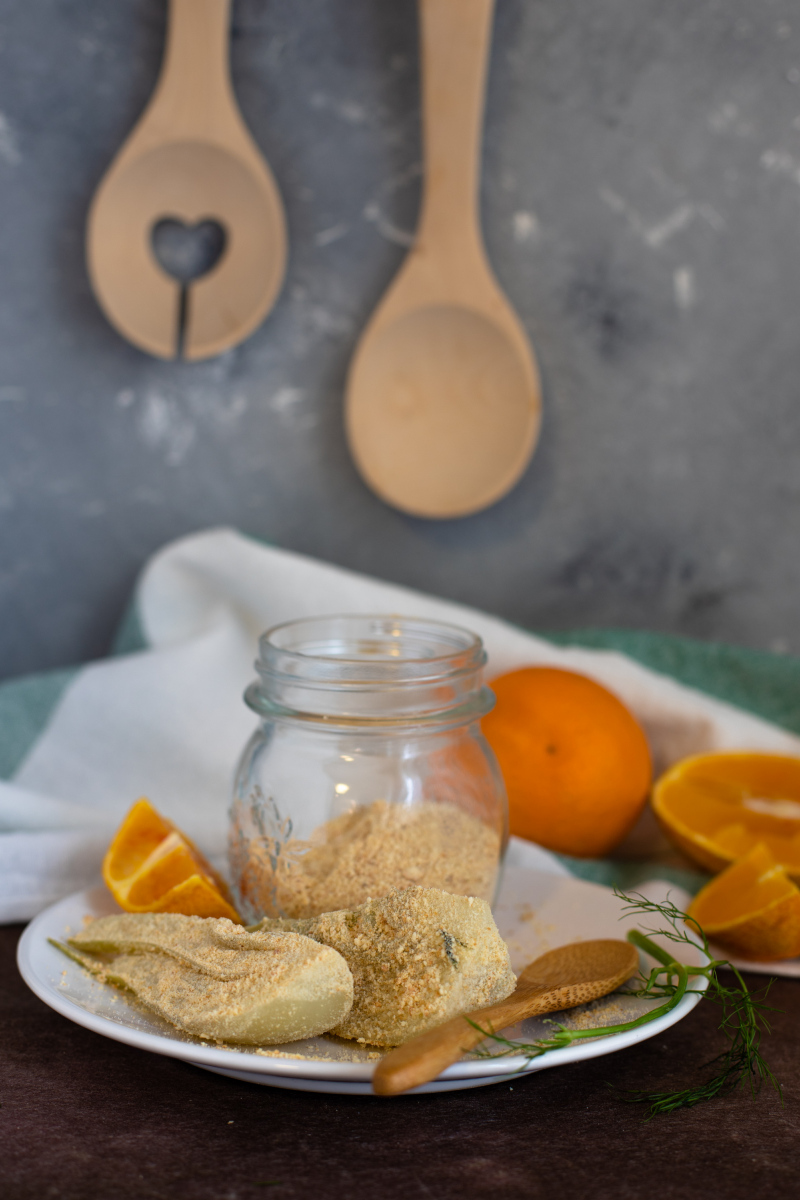 Steps
Boil a large pot of water and lightly salt it.

Cut the higher part of the fennel, but do not throw them away: use them in a soup or in a cream.

Carefully slice the fennel into wedges of a couple of cm and put it to boil, until they're al dente.

Drain and set aside.

In a dish put the breadcrumbs and then, when the fennels are almost cold, bread them in the breadcrumbs crushing a little 'to make it adhere.

Put in a pan a layer of oil, then heat on the stove.

Place the fennel in the pan and let them be golden brown for a few minutes on both sides.

Serve very hot sprinkled with salt if you want: I also added a little grated orange peel and squeezed some juice over it.