Figs and rocket salad
07 September 2020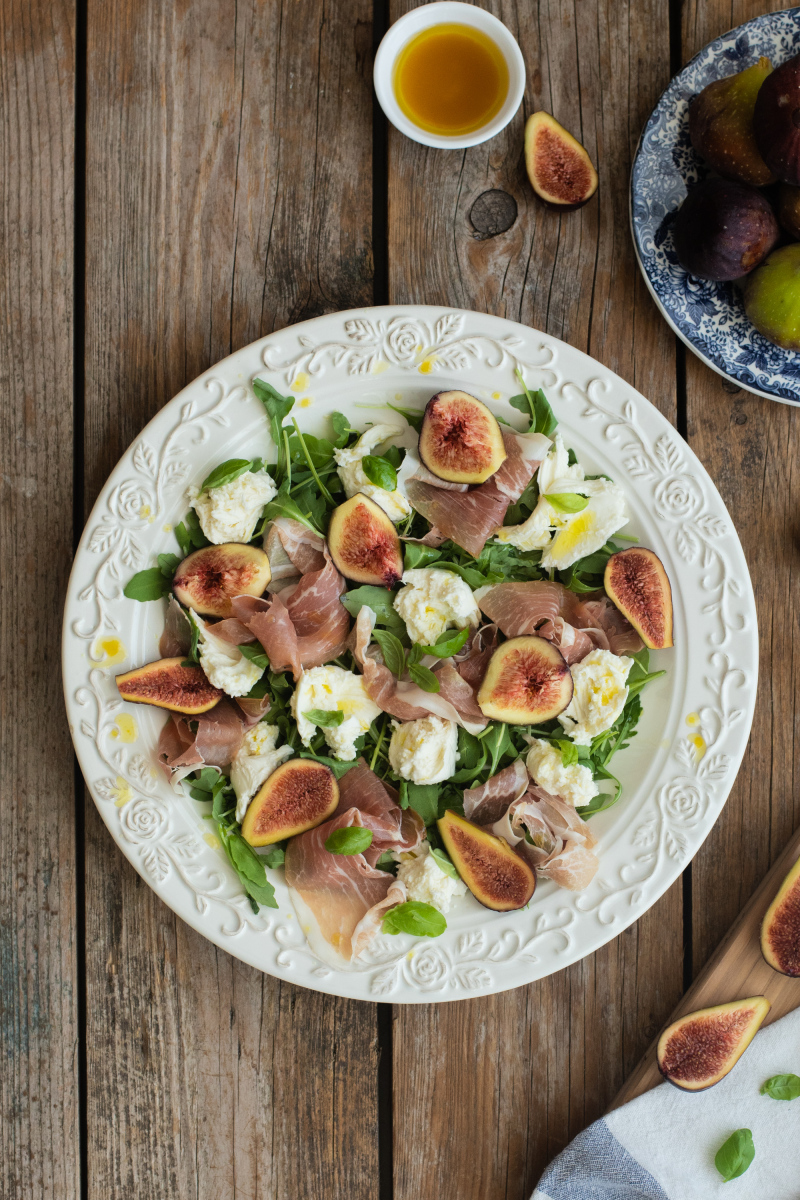 Ingredients
Figs, 4
Mustard, 1/2 tsp
Extra virgin olive oil, 3 tbsp
Running honey, 1 tsp
Rocket, about 50 g
Mozzarella, about 200 g
Parma ham, 8 slices
Basil, about ten leaves
For a couple of years I have been brutally missing the fig season.

Several years ago, when I lived with my parents and my grandparents, we had a fig tree: the seasons were obviously variable in terms of production, but I always remember it rather full of fruit. To pick them, my nonno had done his best and created a tool consisting of a long wooden pole with a can at the end: the sharp edges were placed next to the fruit, which fell into the can due to a fat movement.
Those were the years when I ate them, yes, but I didn't particularly appreciate them either.

Now that I like them, I no longer have the tree and they are not even so easily found ( if not at significant prices) at greengrocers.
However, since I use the weekly delivery of organic fruit and vegetables, I have been following the seasons even more carefully than before and when I saw that figs had entered the list of available fruit, I did not miss the opportunity.

The taste of figs, what an oddity. That fleshy and sweet pulp that looks like threads, to bite into: they give their best in a vanilla shortcrust tart with frangipane cream but also on a toasted bread spread with gorgonzola, or in a grilled toast with cheese.
I made a salad with what I believe to be his best friend: prosciutto crudo, Parma ham.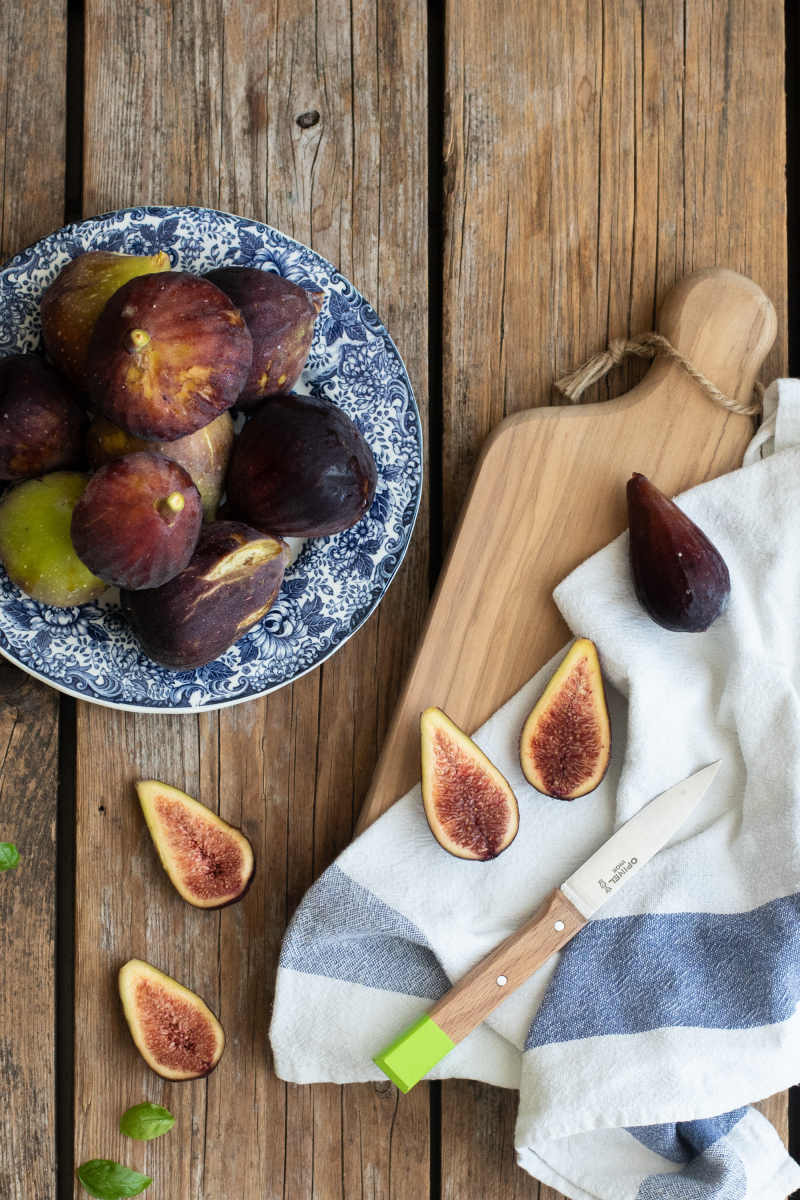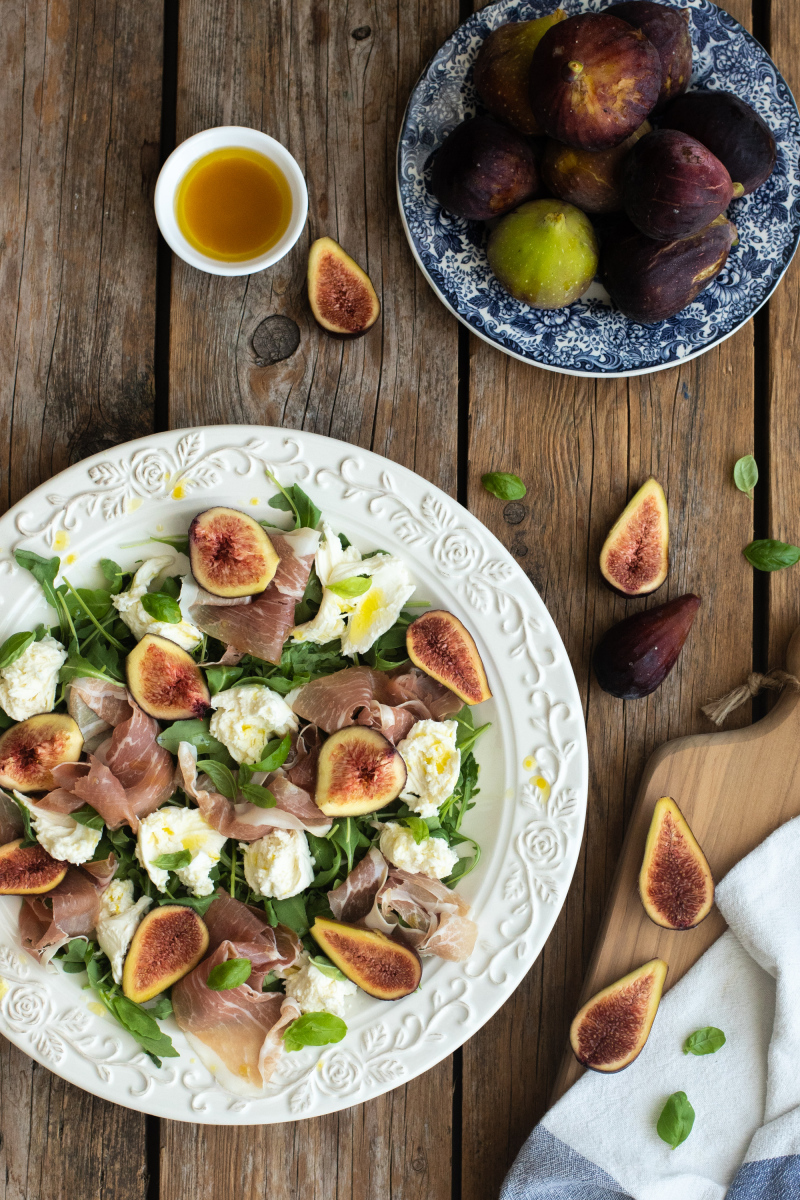 Steps
Cut the figs into 4 parts and set aside.
In a jar, mix the mustard, oil and honey, mixing well.
In a serving dish, arrange the rocket, the mozzarella coarsely chopped with your hands, the ham, the basil and finally the figs.
Season everything by pouring the prepared vinaigrette over it and serve immediately.